ARRS: Radiologists don't feel 'competent' on some business matters
by
Brendon Nafziger
, DOTmed News Associate Editor | May 03, 2012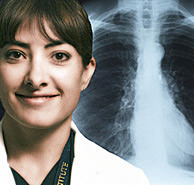 Radiologists report a smidgen less confidence in their understanding of health policy and quality issues, such as imaging costs and malpractice, than other physicians, according to a new survey. They also report on average a less-than-competent understanding of core business issues that could help them stay competitive in a volatile health care environment, such as knowledge of marketing and equipment costs.

In two related reports presented at the American Roentgen Ray Society's annual meeting in Vancouver this week, researchers found that, on average, radiologists gave slightly lower marks for competence on four of five policy issues than their non-radiologist peers, as well as lower marks for four business concepts.

In fact, the study also found that the only subject in the survey about which the participating radiologists, on average, reported feeling truly "competent" was patient safety.

The study's co-authors, Dr. Richard Sharpe, chief radiology resident at Thomas Jefferson University in Philadelphia, and Dr. Rajni Natesan, a resident physician at Northwestern University in Chicago, Ill., argue this lack of knowledge could be hurting radiologists: they likely need more business know-how to run a successful practice in troubled times, and they need to be savvier about the health policies affecting them.

"I think if radiologists are not involved in health care policy, there will be policy initiatives acted by nonradiologists that are not favorable," Sharpe told DOTmed News. "If radiologists aren't involved in advocating for radiology, then no one else would be."

Nonrads vs. rads

The online surveys tracked responses from every medical residency program in the country, and involved 3,396 doctors, including 711 radiologists and 2,685 non-radiologists. The radiologists included 247 attending radiologists and 464 trainees.

The survey asked the doctors to report how competent they felt on a subject along a 0-5 scale, with 0 representing just about complete ignorance, and 5 the highest competence. To feel "competent" in a subject, a participant would need to rank it at least a 3.

According to the study, radiologists reported less-than-competent scores for everything but patient safety. On average, radiologists gave a 2.17 for their knowledge of imaging costs, while non-radiologists reported a 2.32. For malpractice knowledge, radiologists gave themselves a 2.3, compared with the 2.36 reported by other doctors. Quality assurance drew a 2.57 from rads, but a 2.62 from their non-rad peers. However, patient safety got a 3.1 from the imaging specialists, but a 3.33 from the others. Still, both scores mean self-admitted "competence."

You Must Be Logged In To Post A Comment
Registration is Free and Easy.
Enjoy the benefits of The World's Leading New & Used Medical Equipment Marketplace.
Register Now!