NYU hospital evacuates patients as backup generator fails
by
Brendon Nafziger
, DOTmed News Associate Editor | October 30, 2012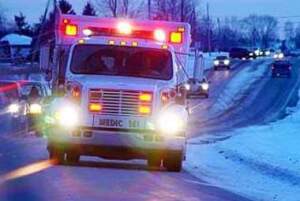 New York University Langone Medical Center evacuated hundreds of patients Monday night through Tuesday morning after a backup generator failed and Hurricane Sandy sent floodwaters through the hospital's basement and lower floors, according to media reports.

Coney Island Hospital has also been evacuated, the Mayor's office said in a Tuesday morning briefing.

CNN said the NYU hospital, located on 1st Avenue and 33rd Street near the East River, evacuated some 260 patients, many of whom were transferred to nearby hospitals as the giant storm caused havoc in the city, flooding the subway system, downing power lines and shuttering Wall Street for a second straight day.

(Your correspondent can report that there is a fallen tree and a half-downed power line, dangling menacingly in the center of the street, on his block in north Brooklyn.)

CNN said seven buildings at the hospital, which completed evacuations early Tuesday, experienced 10 to 12 feet of flooding in their lower levels, basements and elevator shafts.

Most dramatically, the news agency said newborns on respirators had to be carried down nine flights of steps, with nurses squeezing bags to pump air into their lungs.

"The stakes could not have been higher," Jonathan LaPook with CBS News wrote, who arrived last night on what he called an "extraordinary scene."

NYU Langone was evacuated last year during Hurricane Irene, although it only experienced 2 to 3 feet of flooding, and only in one building, CNN said.

Other hospitals are also roughing it. Bellevue Hospital, just south of the NYU hospital in Manhattan, lost power but is operating on backup, Mayor Michael Bloomberg said in an announcement Tuesday. And Coney Island Hospital, which also was cleared out during Irene, has been evacuated.

"We've had significant challenges at many of our hospitals and health care facilities," Bloomberg said in a statement. "Fortunately, as of now there has been no storm related fatalities at any them."

However, Bloomberg said on his Twitter account that were no reported fatalities at hospitals due to power loss.

Sandy, which Bloomberg said is one of the worst in the city's history, is responsible for at least 29 deaths across the United States, according to CNN. About 10 people have died in New York City so far, according to Bloomberg. And millions remain without power across the East Coast.

"This was a devastating storm, maybe the worst #NYC has ever experienced. The impacts will be felt for some time," Bloomberg said on Twitter.

You Must Be Logged In To Post A Comment
Registration is Free and Easy.
Enjoy the benefits of The World's Leading New & Used Medical Equipment Marketplace.
Register Now!