ASTRO, ACR applaud GAO's imaging self-referral report
by
Brendon Nafziger
, DOTmed News Associate Editor | November 05, 2012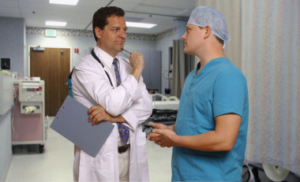 Medical societies representing radiologists and radiation oncologists are championing a recent government report that found doctors who refer patients to MRI or CT scanners they own cost Medicare billions of dollars in potentially needless imaging.

The eight-member umbrella organization the Alliance for Integrity in Medicine, which includes the American College of Radiology and the American Society for Radiation Oncology, says the report emphasizes the need to stop self-referral by closing the in-office ancillary service (IOAS) exception under which much of it still occurs.

In general, doctors can't self-refer Medicare-paid imaging services, although the IOAS makes an exception for services happening in the same office and performed by a doctor in the same medical practice. Supporters of the IOAS say it's more convenient for patients, as they could potentially get the scan on the same day and in the same place as the referral, but opponents, like AIM, think it leads to unnecessary scans.

"We believe the integrity of the Medicare program continues to be eroded through the use of the IOAS loophole," AIM said in its press release, issued Thursday. "Not only does the exploitation of the IOAS exception by self-referrers result in increased program spending and unnecessary utilization of medical services, but also higher treatment risks for patients."

The Government Accountability Office report, published last week, examined Medicare imaging billing at doctors' offices and independent diagnostic testing facilities from 2004 through 2010. The GAO said, based on their findings, that doctors who self-referred in 2010 made 400,00 more CT or MRI referrals than they would have made if they weren't referring to equipment they or their families had a financial stake in. The GAO estimated these additional scans cost Medicare $109 million.

The GAO also found self-referred imaging services grew faster in the period studied. From 2004 to 2010, self-referred MRI services grew 80 percent, from 380,000 to 700,000, while non-self-referred services grew 12 percent, from 1.97 million to 2.21 million.

Similarly, self-referred CT services doubled, growing from 700,000 in 2004 to 1.45 million in 2010. Meanwhile, non-self-referred CT services grew 30 percent, from 1.9 million to 2.48 million.

The GAO said further evidence supporting its conclusion is that doctors who began to self-refer in 2009, either by buying or leasing machines or joining a self-referring group, increased their average MRI referrals from 25 in 2008 to 42 in 2010. Non-self-referrers, and those who were already referrers, saw a decline in the number of referrals issued in the same time period, the GAO said.

You Must Be Logged In To Post A Comment
Registration is Free and Easy.
Enjoy the benefits of The World's Leading New & Used Medical Equipment Marketplace.
Register Now!