Mexico, Kenya get high marks as markets for used U.S. medical equipment
by
Brendon Nafziger
, DOTmed News Associate Editor | November 15, 2012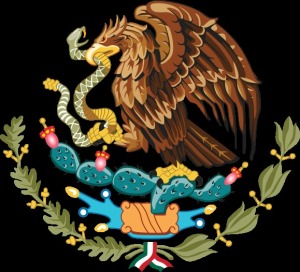 The United States' southern neighbor and the East African nation of Kenya ranked as the most favorable markets for used equipment on a new U.S. Commercial Service reference guide on global prospects for American medical device exporters, while India was noted as a hotspot for the capital equipment industry.

The report, released a few weeks ago, was compiled over the summer based on findings by Commercial Service staff and local experts on opportunities for U.S. manufacturers and exporters in 49 countries.

A reference chart accompanying the guide gives countries rankings as prospects in a number of sectors, including health IT, surgical devices, capital equipment, orthopedic products and monitoring equipment, with 4 meaning U.S. exporters had the best shot at success and 1 the worst.

While Bulgaria, India, the Philippines and Serbia all got a 3 as markets for used equipment -- meaning they offered more opportunities than challenges for exporters -- Mexico and Kenya were the only nations to get a 4 as used equipment prospects.

The reason? For Mexico, it's possibly because of the proximity and the ease with which relationships are built between dealers in the United States and customers across the border, according to September Secrist, the global health care team leader with the U.S. Commercial Service, the division of the Commerce Department that produced the report.

"There's occasionally a sensitivity that Americans or wealthier countries (are) just shoving off our leftovers onto other countries," she told DOTmed News by phone, referring to the occasional reluctance of buyers to purchase used equipment. "When you have a country that is close enough like Mexico, it's easier to see the relationships that are built, see the sustainability of the used medical equipment."

Mexico does have some drawbacks for used sellers, though. Public hospitals are forbidden by law from buying used or refurbished products, the report said, and large private hospitals are eager to have the fanciest, most modern stuff. As a result, small and medium private hospitals are the main buyers for used equipment.

Still, Mexico is a huge market, with imports of all kinds of medical equipment totaling almost $3.9 billion last year, half of which were products of U.S. origin, according to the report.

"With Mexico it's just (about the) strongest relationships," Secrist observed. "That's how any agreements come to be, it's based on relationships."

Here's a snapshot of a couple of the other countries mentioned in the report:

You Must Be Logged In To Post A Comment
Registration is Free and Easy.
Enjoy the benefits of The World's Leading New & Used Medical Equipment Marketplace.
Register Now!