More Industry Headlines
Improving surgical outcomes by imaging head and neck tumors in real time Researchers use tech developed by Perimeter Medical Imaging
Mastering microbes in the healthcare setting Killing bacteria, chemical-free
Future-ready medical devices - Answering the current and future needs of patients and users
Louisiana getting $14 million Center for Molecular Imaging and Therapy Increasing research opportunities, collaboration and radiopharmaceuticals
Fivefold difference found in Medicaid reimbursements for radiotherapy May limit access to healthcare, especially in rural areas
First ultra high-res CT scan performed on US patient Scanner at UC Davis can image anatomy as small as 150 microns
Aidoc announces $27 million in VC funding to advance AI in imaging Brings company's total funding to $40 million
Innovations sparking quantum leap in remote cardiac monitoring technology A look at where we've been and where we're heading
Canon's Vital Images wins DoD contract Maximum $100 million fixed‐price contract for radiology and imaging systems
Decision support software could reduce scans by 6 percent: MIT researchers Prevent overuse of powerful and costly imaging exams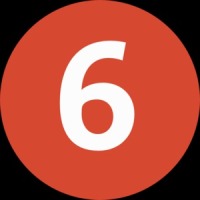 Shopping tips for infusion pump customers
June 01, 2013
by
Nancy Ryerson
, Staff Writer
From the May 2013 issue of DOTmed HealthCare Business News magazine
Before you shop, check out these tips from infusion pump experts to ensure you find a product that's both affordable and reliable in the long term. Andy Amicon, president and CEO of Medical Technology Resources; Bob Gaw, owner of PRN; Sarah Stem, sales and marketing at J2S Medical, LLC and Richard Stubb, marketing associate at AIV Inc. shared their top tips for potential customers.
Do your homework on recalled pumps. Since some facilities continue using pumps after a recall, those pumps can end up on the resell market. Before buying a pump, perform a check on the model to make sure you feel it's safe to use. Once the pumps are yours, look out for further announcements from OEMs about recalls as well as other alerts regarding software upgrades and safety tips.




Story Continues Below Advertisement

Get financing today. We say YES more! Easy, Fast, Application. Pick the payment that best works for you. Tax Benefits + Leasing = Huge Savings! NEVER BE OBSOLETE. NO DOWN PAYMENT. FIXED MONTHLY PAYMENT. MRI, CT, Ultrasound, Digital X-ray, Dental Equipment




Check the software. "Smart pumps" and their drug libraries are indispensable, but the added software can be costly. If you're buying used, make sure the equipment's software is up-to-date and that it's still supported by the manufacturer.



Plan ahead for future technologies. If you're buying used, make sure parts are still available for your desired model and that it has wireless capabilities in case your facility decides to integrate pumps with EHRs.



Consider renting. Many facilities rent infusion pumps during busy periods, such as a harsh flu season. It's a helpful option for hospitals that don't have the storage space for surplus pumps, or as a cost-saving measure. Hospitals may also rent if they're in the process of upgrading or adding new equipment. However, renting is not a sustainable, long-term option.



Look for aftermarket parts. The addition of software to infusion pumps has driven up prices. In response to facilities' need to cut costs, there are now more aftermarket parts available than ever before, and facilities can save on replacement parts like pump doors by going that route.



Give an old pump new life with an OEM battery. Used batteries can help cut costs, but using OEM-sourced replacement batteries better guarantee that you'll receive factory-equivalent performance from the pump. If you do select a used battery, make sure it's rated


You Must Be Logged In To Post A Comment
Register
Registration is Free and Easy.
Enjoy the benefits of The World's Leading New & Used Medical Equipment Marketplace.
Register Now!