Report finds self-referral abuse for IMRT
by
Loren Bonner
, DOTmed News Online Editor | August 05, 2013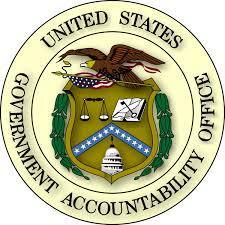 A new report from the Government Accountability Office (GAO) uncovers a self-referral loophole for radiation therapy that's putting prostate cancer patients at risk of harm. It's also costing the health care system millions of dollars each year.

According to the report, "Medicare: Higher Use of Costly Prostate Cancer Treatment by Providers Who Self-Refer Warrants Scrutiny", IMRT utilization among self-referring groups increased by 456 percent from 2006-2010. In addition, urology practices have referred more than 60 percent of men over the age of 75 for IMRT when in fact medical guidelines recommend active surveillance and avoidance of aggressive treatment like IMRT for this age group. Authors of the report conclude that financial incentives were likely a major factor in increased referrals for IMRT among these practices. IMRT, an advanced form of radiation therapy, is more expensive than similar treatments like brachytherapy or prostatectomy.

"The higher use of IMRT by self-referring providers results in higher costs for Medicare and beneficiaries. To the extent that treatment decisions are driven by providers' financial interest and not by patient preference, these increased costs are difficult to justify," said the report.

A law introduced in 1989 was intended to prevent physicians from being motivated to refer patients for financial gain. However, the law includes an exception that allows physicians to self-refer for "ancillary services," which includes radiation therapy.

"Patients and the Medicare program can no longer afford for self-referral abuse to continue. New regulations of tracking and reporting fall short of what is necessary to ensure unbiased patient care-closure of the self-referral loophole," said Dr. Michael L. Steinberg, chairman of ASTRO. "Radiation therapy is not an ancillary service, but rather its own distinct medical treatment, akin to surgery."

ASTRO and other radiation oncologists are calling on Congress to pass legislation that would address the GAO findings and close the in-office ancillary services exception for radiation therapy. The "Promoting Integrity in Medicare Act of 2013" was introduced in Congress on Aug. 1 by Rep. Jackie Speier and Rep. Jim McDermott.

Urology groups nationwide have rebuked the claims in the new report. The American Association of Clinical Urologists, the American Urological Association and others said that the GAO report provided no evidence that patients were given radiation therapy inappropriately by integrated urology practices that had acquired IMRT. In other words, they said the report failed to account for an increase in the number of urologists in group practices that now incorporate radiation therapy and IMRT into an integrated setting.

"LUGPA [the Large Urology Group Practice Association] firmly believes that cancer care is most optimally delivered in a comprehensive, integrated fashion, in which shared decision making is enhanced by patient exposure to providers of differing disciplines who can provide viewpoints based on their clinical expertise and experience," said Dr. Deepak A. Kapoor, president of LUGPA, in a statement.

Contrary to these claims, the GAO report confirms that these practices are not truly integrated health care centers, but "moneymaking schemes intended to increase volume and achieve high profits," according to a statement from ASTRO.
You Must Be Logged In To Post A Comment
Registration is Free and Easy.
Enjoy the benefits of The World's Leading New & Used Medical Equipment Marketplace.
Register Now!