by
John W. Mitchell
, Senior Correspondent | May 09, 2015
From the May 2015 issue of HealthCare Business News magazine
• Jennifer Jackson,
Director of Clinical Engineering & Device Integration, Cedars-Sinai Medical Center, Los Angeles, CA – Past
President ACCE
• James Keller,
MS Vice President Health Technology Evaluation and Safety, - ECRI Institute, Plymouth Meeting, PA – Past President of the ACCE.
• Purna Prasad,
Ph.D, C.C.E. Director of Clinical Technology & Biomedical Engineering, Stanford Health Care

Each ventilator we refurbish can save a life every 2-5 days. We buy all makes and models. We buy parts or whole machines. Email, Phone, or Text Message us. Call 780-265-5156 Today. Email Service@WeBuyVentilators.com. Visit webuyventilators.com Today.

• Skip Smith
, Vice President, Physical Asset Services - Catholic Health Initiatives, Denver, CO
• Paolo Zambito
, Senior Vice President Strategy and Business Development, LCMC Health, New Orleans, LA. (Also a former hospital CEO & COO)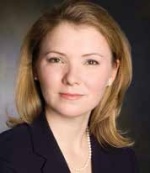 HCBN - What emerging HTM trends are on the very edge of the radar right now?
Jennifer Jackson, Cedars-Sinai
– No doubt, device integration. In the last year my department worked to link 1,500 IV pumps with the electronic medical record. We're an 851-bed hospital and on a weekly basis generate up to 13,000 medication orders. Whatever we can do to help our nurses eliminate transcription errors through integration is a good project. Through beta testing trial and error we're evaluating new opportunities for additional device integration and adopting new technology.
Purna Prasad, Stanford Health Care
– There are some very exciting developments. For example, technology has moved out of the hospital into the home with patients using wearable devices and tethered devices such as infusion pumps and monitors. These patients now come to the biomed department to get batteries charged and the equipment calibrated, so we 're now caring for more patients in an outpatient setting. These are new demands that require a very enhanced set of skills for our profession.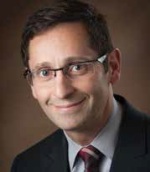 Paolo Zambito, LCMC Health
–LCMC Health is a young organization. We started as Children's Hospital and through acquisition, and management agreements we have expanded rapidly to a five-hospital system. This includes two community hospitals, and two Louisiana safety net/teaching hospitals, one of which is a replacement hospital being built by the state to replace Charity Hospital destroyed in Hurricane Katrina. We have a lot of data flowing across the electronic medical record that are not all linked yet because our health system has grown so quickly.
We just hired our system Chief Information Officer. So going forward, we're looking at the bigger strategic issues of the best way to get all of our disparate devices to communicate, to turn stand-alone facilities into a system. At LCMC, we want to make sure that as we make decisions about equipment and vendors, we are doing something meaningful with the data at the bedside that translates to improved patient outcomes.