by
John W. Mitchell
, Senior Correspondent | May 09, 2015
From the May 2015 issue of HealthCare Business News magazine
Jennifer Jackson, Cedars-Sinai
– My family and friends certainly have no idea what I do in the hospital. The doctors and nurses are the face of who and what a patient sees. In that regard we're like other ancillary departments in the hospital who are there to take care of patients. Our job is to keep the technology maintained and operating perfectly so patients don't notice it - like a car. You notice if your car isn't working right.
Chuck Demanche, Soyring Consulting
– The bottom line is it's our job to make sure that patients realize the great benefit of medical devices and systems, and make sure no patient gets hurt from these devices.

Quest Imaging Solutions provides all major brands of surgical c-arms (new and refurbished) and carries a large inventory for purchase or rent. With over 20 years in the medical equipment business we can help you fulfill your equipment needs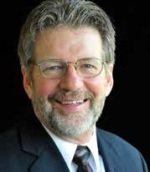 Skip Smith, CHI
– If I were talking to my mom, I'd tell her that we want to contribute to a good patient outcome. Our sweet spot in biomed is a good result without delay or harm. The biomed field actually evolved from the work of Ralph Nader in the 1960s, when he uncovered widespread problems with electrical safety in many devices, so we have a long tradition of making things safe, as well as effective.
HCBN – What advice would you give to someone early in their career about working in the HTM field? Jim Keller, ECRI
– Biomed is a really good and valuable profession. I think the type of work biomed professionals will be doing in the future will be more highly regarded within hospitals and health care systems than maybe it has in the past, for some of the reasons we have discussed. It will certainly be more varied and impactful. The biomed professional must now step out of the proverbial basement to work as part of clinical teams. This requires really good communication skills in addition to a solid technical foundation.
Jennifer Jackson, Cedars-Sinai
- When I hire, I look for someone who has very good communication skills – that is such an important part of the job now. It's critical to be able to interpret what clinicians need and to understand their pain points in order to be empathetic. I also look for someone who is very trainable because hospital technology is evolving so quickly. It's harder to understand now why a device is not meeting the needs of the user because sometimes it's not the device that fails. Biomed is no longer a standalone service – its part of bigger system now. This requires different critical thinking skills than in the past.