by
John W. Mitchell
, Senior Correspondent | May 09, 2015
From the May 2015 issue of HealthCare Business News magazine
Chuck Demanche, Soyring Consulting
– Biomed has worked more to get the clinical managers involved. This helps the clinicians avoid that deer-in-the-headlights look when a Joint Commission (JC) inspector asks a clinician about their equipment. Evolving standards under the JC have created the expectation that clinical managers know about the equipment they use. So I think there's more understanding when biomed shows up to perform PM (preventative maintenance) on a device – it's not viewed as an inconvenience.
Paolo Zambito, LCMC Health
– From my perspective the relationship is good. I started my career as a nurse – I got my training at Charity Hospital, which we are rebuilding as University Medical Center. Of all my degrees, my nursing degree is the one that helps me the most, as it gives me insight into what the clinical staff needs and how processes should be integrated with biomed, and we see how much has changed over the years and how the clinical engineering aspect of care has to be well integrated. Integration is so important, as there are many patient touch points in our system, from the clinic setting to the hospital and everything in between, including our focus on research and clinical trials.

Numed, a well established company in business since 1975 provides a wide range of service options including time & material service, PM only contracts, full service contracts, labor only contracts & system relocation. Call 800 96 Numed for more info.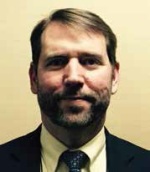 Keith Chapman, VCU Health Systems
– Biomed has moved past its longtime role of a break-fix ancillary service. We serve much more in a consultant role now. A clinician will call us and ask if we can get a device to measure something they need and it's our job to listen and come up a solution that allows us to change the parameters on the machine through the software, to better serve the staff on the floor and improve patient care.
HCBN – What do patients need to know about HTM? Izabella Gieras, Huntington Hospital
– It would be good if patients knew the basics. But we are often in patient rooms when a device is not working properly and the biomed tech often talks to patients. A lot of patients ask questions about the devices being used as part of their care. They want to know why an alarm is going off, for example. Part of the orientation we do with our staff is how to talk to patients and their caregivers.