by
John W. Mitchell
, Senior Correspondent | May 09, 2015
From the May 2015 issue of HealthCare Business News magazine
Izabella Gieras, Huntington Hospital
– This year one of the projects we'll be working on is to meet the deliverable standard of the National Patient Safety Goal to reduce alarms. Hospitals must have protocols and education in place to reduce medical device non-actionable false alarms by 2016. Non-actionable false alarms contribute to caregiver fatigue and threaten patient safety. Patients don't like it either.
Chuck Demanche, Soyring Consulting
– The biggest change I see emerging is how can biomed contribute to cost reduction under the new reality of the Affordable Care Act. Biomed has traditionally been an expense department but now administrators are asking these managers to contribute with work optimization in clinical departments through integration. This is the reality, given thinning margins as hospitals and doctors make the transition from fee-for- service to outcomes and wellness. Another big emerging issue is that a lot of medical devices under the care of the Biomed Department are becoming wireless. So security of protected patient information is something all hospitals must figure out.

Numed, a well established company in business since 1975 provides a wide range of service options including time & material service, PM only contracts, full service contracts, labor only contracts & system relocation. Call 800 96 Numed for more info.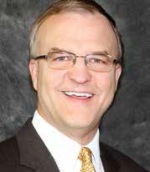 HCBN - What trends in capital spending in HTM are you noting?
Jim Keller, ECRI
– Four trends are worth noting this year. Interest in disinfection systems is nearly double. Ebola, general infection control, and the cost of acquired infections are key factors. Because more and more clinicians want to view imaging and patient data in the OR, we're seeing an increased number in purchases of OR integration systems.
There is a significant uptick in purchases of the St. Jude's CardioMEM Heart Failure Monitoring System. This is partly due to the manufacturer's claims that the system helps reduce hospital readmissions. This is related to an overall trend we expect to see over the next few years with the big growth growth we expect in home monitoring systems. And we have seen increased interest from hospitals for 128 slice and higher CT scanner technology.
Keith Chapman, VCU Health Systems
– We're taking a hard look at the addition of any new equipment and asking the question, "What Value does it bring to our operation and patient care?" We're not going to buy new equipment just because a company wants to sell it to us. For example, is the resolution of a new 64-slice CT needed or is the resolution of the existing 16-slice CT meeting the patients' need? We're looking at extending the life of existing equipment and we have committees across many departments that review capital equipment purchases.