Academic hospitals: High-risk surgery should be done by high-volume specialists
by
John W. Mitchell
, Senior Correspondent | June 09, 2015
CT
Rad Oncology
X-Ray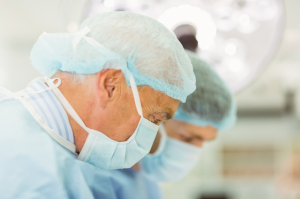 Volume standards are in the works at three top academic hospitals to ensure that high-risk operations are performed by the surgeons most experienced with them.

"I play the piano, but not in the past year, so I don't think you would want to go to a concert in which I was performing — it's the same principal," Leah Binder, president & CEO at The Leapfrog Group, a nonprofit group dedicated to safety and value, told DOTmed News.

The details are still emerging with regard to just how the systems will implement those standards, but regardless, the announcement by Dartmouth-Hitchcock Medical Centers, Johns Hopkins Medicine, and the University of Michigan Health System may be good news for patient safety.

"It's an exciting step in the right direction," said Binder. "We have been using volume data to rank hospitals since we were founded 15 years ago."

Ten surgeries are targeted for the new minimum standards, ranging from hip and knee surgeries to mitral valve repair, and carotid artery stenting to lung cancer and bariatric surgeries.

According to a recent U.S. News and World Report (USNWR) study, patients who undergo knee replacement at the lowest 20 percent volume hospitals have almost a 70 percent increased risk of dying from complications.

"Over the last 30 years, there has been growing evidence to support the relationship between higher volumes of procedures with better patient outcomes. Specifically, those hospitals and surgeons that perform more cases a year have significantly lower mortality rates," Lisa Broadhead, a spokesperson for Johns Hopkins told DOTmed News.

"There is still no required mechanism to make this information available to the public, and there are no regulations that require hospitals with low volumes in a given procedure to tell patients that they are at an increased risk."

As an example, Broadhead cited a case reported by Dr. Peter Pronovost, senior vice president for patient safety and quality at Johns Hopkins. He told of an elderly woman in the Johns Hopkins intensive care unit who had been transferred from a community hospital with grave, life-threatening complications.

She underwent an esophagectomy at a hospital that had performed only one of the cases in the previous 12 months. According to Pronovost the standard being sought under the announced minimum surgery standards would be 12 per year.

Dan Hamilton, spokesman for the American College of Surgeons, declined to comment on the announcement. "It's an issue of important concern to the College and currently under internal evaluation and discussion," Hamilton told DOTmed News in a written statement.

"Surgeons who perform a high number of cases will welcome minimum volume standards and be rewarded by the market. Surgeons who are acting purely in their own financial self-interest and not meeting the minimum volume standards will not welcome it," Binder said. "Ultimately it will be up to purchasers and payers to create volume competency expectations."

She said the success of the standards will be achieved by physician leaders who are in medicine for the right reasons. They will set the standards for adequate surgery competency to protect patients.
You Must Be Logged In To Post A Comment
Registration is Free and Easy.
Enjoy the benefits of The World's Leading New & Used Medical Equipment Marketplace.
Register Now!