by
John W. Mitchell
, Senior Correspondent | August 05, 2015
From the August 2015 issue of HealthCare Business News magazine
Hospitals and health systems that are not yet tapping into clinical engineering's know-how to help control costs and improve outcomes are missing out on a huge opportunity. In some cases, preparing for a career in health care management technology can mean combat experience.
Or the battle can be in adjusting to the expectations under the Affordable Care Act (ACA), which ushered in a new era for all hospital ancillary departments. Much is expected from clinical engineering — and it's not always easy. "Sometimes it seems as if sales people sell the dream, but we service the nightmare," said Helen Jones, Clinical Engineering Director at Harris Regional Hospital, a Duke Life Point Hospital. Jones works under contract from independent service organization (ISO) Crothall Healthcare.
Her experience is wide ranging: she made the move a decade ago to the hospital in the mountains of North Carolina (where she grew up) from Wake Forest Baptist Health and she has about seen it all. Jones and another health care management technology professional have labored to keep the systems going in an 86-bed hospital that has been in and out of an evolving multi bed hospital system in an environment she labels "capital thin" at times.
"My hospital has always been good about investing in high-end technology, such as imaging. But at times we've had to use some real MacGyver duct tape and eBay strategies to supply parts and service to keep equipment like pumps and monitors going," she explained. However, the hospital has recently joined Duke Life Point, a hospital system with the business model of helping rural hospitals succeed financially and to achieve high quality outcome metrics.
Such hospital consolidations are now the trend in health care, with much expected from health care management technology professionals. Jones said the hospital is now seeing fresh capital flow inform Duke Life Point. She said this should help the hospital make the long-awaited full integration to an electronic health record (EHR) and all the associated clinical engineering connectivity that comes with that transition.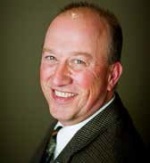 Across the country in Utah, Mike Busdicker, System Director, Clinical Engineering at Intermountain Healthcare, a hospital system with numerous physician and outpatient sites, works just as creatively to bring his operations to the highest level of organizational performance. He and his team are responsible for keeping more than 100,000 items of equipment in the inventory not just operating, but contributing to the success of the organization.
He cites Intermountain's mission statement ("Helping People Live the Healthiest Lives Possible") to define his goals and determine his day-to-day work. Such a common and shared cultural mission is widely recognized as a characteristic of high-performing organizations. "Support departments like mine need to understand their role in the redefined environment of the Affordable Care Act.