by
Lauren Dubinsky
, Senior Reporter | November 03, 2015
As the industry meanders from a fee-for-service model to accountable care organizations and bundled payments, understanding the true cost of services is a critical — and frequently baffling — challenge.
By tracking the cost of different treatments for low-risk prostate cancer over 12 years, UCLA researchers have determined that the costs vary significantly from one treatment to the next.
The researchers arrived at this conclusion by using the time-driven activity based costing (TDABC) method of calculating total expenses. Unlike traditional costing methods, which are often arbitrary and lack transparency, the researchers believe the TDABC method yields greater insight into the true cost of care.
"By breaking down the costs of treatment to the individual process, we were able to see the exact cost of every step involved in treating localized, low-risk prostate cancer, allowing us to target areas of inefficiency and excess cost in the future," Dr. Aaron Laviana, first author of the study, told HCB News. "This is also an important piece in the era of accountable care organizations, when health care providers and organizations are going to be held more accountable for all of their costs."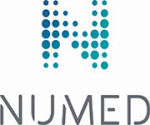 Numed, a well established company in business since 1975 provides a wide range of service options including time & material service, PM only contracts, full service contracts, labor only contracts & system relocation. Call 800 96 Numed for more info.

The biggest surprise for Laviana was the relatively low cost of active surveillance, which involves repeat prostate-specific antigen (PSA) testing and prostate biopsies to track the occurrence of more aggressive disease in younger and healthier patients. But even though active surveillance costs about $7,298, 30 to 50 percent of patients choose definitive treatment instead.
The cost of intensity-modulated radiation therapy (IMRT) — $23,565 — is significantly more expensive than high-dose brachytherapy and stereotactic body radiation therapy, which cost $11,448 and $11,665 respectively. Low-dose rate brachytherapy is even less expensive at $8,978.
Robotic-assisted laparoscopic prostatectomy costs $16,946 because of the high price of the equipment and inpatient stays. Cryotherapy, which involves freezing the tumor, costs $11,215 because a single use of the equipment costs $6,292 compared to a single use of brachytherapy equipment, which is $1,869.
The next step for the researchers is to determine whether the differences in costs are connected to outcomes. Active surveillance is cheaper up front, but it has not been studied extensively, especially when considering that a significant number of patients choose another treatment.
"We are not advocating that treatment modalities be chosen solely on costs; rather, the collective picture needs to be analyzed when assessing the overall value (quality & costs) of each option," said Laviana.