by
Lauren Dubinsky
, Senior Reporter | December 29, 2015
INSIGHTEC announced last week that five additional independent Blue Cross Blue Shield (BCBS) licensees are now providing coverage for the company's Exablate MR-guided focused ultrasound (MRgFUS) procedure for bone metastases patients.
Those licensees include BCBS Louisiana, Florida Blue, Independence BCBS, Highmark BCBS and Blue Shield of California. Those units now join BCBS Mississippi, Wellmark BCBS, BC Idaho, BSBC Arizona, BCBS Massachusetts, BCBS New Jersey, BCBS North Carolina and Health Care Service Corporation, which is the second largest BCBS commercial insurer in the U.S.
"We are very happy that our work continues to yield favorable decisions which will enable patients suffering from metastatic bone pain access to a noninvasive treatment that quickly reduces pain, allows return to normal activities within days, and is available in leading medical centers across the U.S.", Dee Kolanek, vice president of reimbursement at InSightec, said in a statement. "We are continuously conducting independent, post-market studies in efforts to build support for additional coverage by insurers."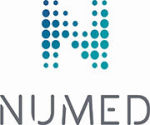 Numed, a well established company in business since 1975 provides a wide range of service options including time & material service, PM only contracts, full service contracts, labor only contracts & system relocation. Call 800 96 Numed for more info.

The Exablate MRgFUS treatment is approved by the FDA for patients who experience pain from bone metastases. The new coverage policies will allow for additional coverage for more than 14.4 million members, which will bring the total number of covered members up to 56.3 million across 28 states.
Pain is the most common and severe symptom for patients with bone metastases. The Exablate MRgFUS treatment can significantly improve their quality of life — in an international, multi-center study it has been shown to reduce pain, improve well-being and function, and reduce the need for medication.
The treatment combined MR and high-intensity focused ultrasound to noninvasively thermally ablate tumors inside of the body. It is also FDA approved for the treatment of uterine fibroids and has CE marking to treat uterine fibroid, bone metastases and adenomyomas.