Indiana University School of Medicine researchers used brain imaging to determine whether common cold and allergy medicines may shrink the brain and lead to an increased risk of Alzheimer's disease.
The results of the study led the team of researchers to suggest older adults might want to avoid using some over-the-counter medications because the brain scans found lower metabolism and reduced brain sizes among those taking part in the study,
according to ScienceDaily
.
Story Continues Below Advertisement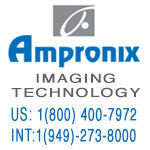 Special-Pricing Available on Medical Displays, Patient Monitors, Recorders, Printers, Media, Ultrasound Machines, and Cameras.This includes Top Brands such as SONY, BARCO, NDS, NEC, LG, EDAN, EIZO, ELO, FSN, PANASONIC, MITSUBISHI, OLYMPUS, & WIDE.

Scientists have found a link between anticholinergic drugs and cognitive impairment in the past, but this study, published in
JAMA Neurology
, is considered the "first to study the potential underlying biology of those clinical links using neuroimaging measurements of brain metabolism and atrophy," the ScienceDaily article stated.
Tech Times reported
the researchers used magnetic resonance imaging (MRI) to study the brain structure and positron emission tests (PET) to measure its metabolism.
The new research followed 451 patients from two other studies, 60 of whom were regularly taking at least one of the drugs with medium to high anticholinergic activity. The patients – who had been part of the national Alzheimer's Disease Neuroimaging Initiative and the Indiana Memory and Aging Study - were given cognitive and memory tests in addition to the brain imaging scans.
The study found those using the drugs had compromised brain metabolism, along with poor memory and cognitive test scores, compared to those who did not take the anticholinergic medications. Their brains were also found to be, on average, 4 percent smaller and the cavities inside the brain were 12 percent larger,
according to The Telegraph newspaper
in the UK.
Anticholinergics block acetylcholine, a chemical that helps nerve cells transmit electrical impulses. Because Alzheimer's patients have been found to lack acetylcholine, researchers worry that the commonly used medications may make those symptoms worse.
"These findings provide us with a much better understanding of how this class of drugs may act upon the brain in ways that might raise the risk of cognitive impairment and dementia," Shannon Risacher, Ph.D., assistant professor of radiology and imaging sciences at Indiana University School of Medicine, said in a prepared statement. She is the first author of the paper, "Association Between Anticholinergic Medication Use and Cognition, Brain Metabolism, and Brain Atrophy in Cognitively Normal Adults."
"Given all the research evidence, physicians might want to consider alternatives to anticholinergic medications if available when working with their older patients," Risacher said.
Despite the findings of this study, Alzheimer's specialists cautioned more research needs to be done.
"There are many different lifestyle factors that could explain the apparent link between this particular class of medicine and the changes seen in this study, and larger and longer studies are necessary to understand the true long-term impact of these drugs on the brain," Dr. Rosa Sancho, head of research at Alzheimer's Research UK, told The Telegraph.