While proton therapy has been lauded for its demonstrated superiority over more conventional treatments when it comes to high risk cancers — such as head and neck tumors and complex pediatric cases — the expensive treatment has been the subject of some debate when it comes to treating more commonplace indications such as prostate cancer.
One in seven men are expected to be diagnosed with prostate cancer in their lifetime, and although the disease is not usually fatal, the rate is high enough that it is the second leading cause of cancer death among U.S. men. The big question is about value: do the benefits of proton therapy for prostate cancer treatment justify the higher cost?
Story Continues Below Advertisement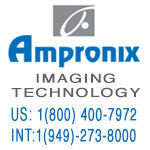 Special-Pricing Available on Medical Displays, Patient Monitors, Recorders, Printers, Media, Ultrasound Machines, and Cameras.This includes Top Brands such as SONY, BARCO, NDS, NEC, LG, EDAN, EIZO, ELO, FSN, PANASONIC, MITSUBISHI, OLYMPUS, & WIDE.

A new study from the University of Florida Health Proton Therapy Institute weighs in on the debate with new research that finds proton therapy is a highly effective treatment for low, intermediate, and high-risk prostate cancer.
"One of the major benefits of proton therapy, when compared to IMRT, is that proton therapy has the potential to reduce the risk for long term side effects," lead researcher and radiation oncologist, Dr. Curtis Bryant, told HCB News. "Consequently, proton therapy best serves patients with curable cancers where the expectation is for a long life following radiation therapy."
For advocates of proton therapy for prostate cancer, survival is not the end of the story. Quality of life can be jeopardized by long term complications or the development of a secondary cancer. For prostate cancer in particular, gastrointenstinal or urologic toxicity can have major repercussions on the post-treatment life of the patient.
"Our research describes the efficacy and safety of proton therapy in the management of prostate cancer for the entire medical community, which we feel will allow proton therapy to gain acceptance as an excellent treatment option for patients with prostate cancer," explained Bryant.
The study examined a cohort of 1,327 men who were treated at the University of Florida Health Proton Therapy Institute between 2006 and 2010 with median follow-up of five-and-a-half years.
Bryant said prostate cancer treatments currently account for 40 percent of the facility's proton therapy procedures.
The results showed no signs of cancer recurrence in 99 percent of low risk, 94 percent of intermediate risk, and 74 percent of high risk patients. In addition, less than 1 percent experienced serious gastroentestinal side effects and 3 percent experienced serious urologic side effects.