by
Lauren Dubinsky
, Senior Reporter | August 16, 2016
InSightec announced today that it signed a strategic agreement with Siemens Healthineers to make its Exablate Neuro compatible with Siemens Healthineers' MAGETOM Aera and Skyra MR systems.
Both companies will work to make the Exablate Neuro available for Siemens' installed base as well as new customers.
"Siemens has over 40% market share in MR, and this Exablate Neuro system will now be able to treat in a large installed base of both clinical and research sites," Dr. Maurice R. Ferré, CEO and chairman of the board of directors at InSightec, told HCB News. "This agreement will more than double our aggressive market presence today."
Exablate Neuro is the world's first and only CE and FDA-approved device for the noninvasive application of MR-guided focused ultrasound to treat essential tremor and other conditions. Regulatory approval for additional neurosurgical applications is underway.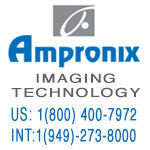 Special-Pricing Available on Medical Displays, Patient Monitors, Recorders, Printers, Media, Ultrasound Machines, and Cameras.This includes Top Brands such as SONY, BARCO, NDS, NEC, LG, EDAN, EIZO, ELO, FSN, PANASONIC, MITSUBISHI, OLYMPUS, & WIDE.

The system uses focused ultrasound waves to target and ablate tissue deep within the brain while reducing damage to the adjacent healthy tissue. Siemens MR imaging has plans to offer patient-specific treatment planning and continuous temperature monitoring to track the procedure in real time.
Exablate Neuro was previously only available to be used with GE Healthcare 1.5T and 3.1T MR systems. In April 2016, Dr. Kobi Vortman, vice chairman of InSightec, told Globes, "GE decided last year to sell part of its investment in the company, following which it agreed to waive its exclusivity and allow us to work with other companies."
Now that InSightec has agreements with both companies, Exablate Neuro will be compatible with most MR devices. But the company doesn't have an agreement with the third large manufacturer in the field, Philips Healthcare.