Proton therapy treatments, technology and access grow exponentially
by
John W. Mitchell
, Senior Correspondent | August 17, 2016
Rad Oncology
Proton Therapy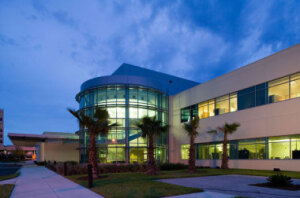 On the occasion of the facility's 10 year anniversary, a professor at the University of Florida Health Proton Therapy Institute (UFHPTI) looked back on the evolution of proton therapy as an advanced weapon against cancer.

When UFHPTI opened, it was the first proton treatment center in the southeastern U.S. Since then, the number of centers in the U.S. has increased from five to over 20 locations today.

"In 2006, proton therapy was limited mostly to just prostate cancer, pediatric brain tumors, melanomas of the eye, and rare tumors of the base of skull and paranasal sinuses," Dr. Bradford Hoppe, MPH, the James E. Lockwood, Jr. Professor in Proton Therapy at UFHPTI, told HCB News. "In the last 10 years, there has been exploration and interest in utilizing proton therapy for head and neck cancer, lung cancer, breast cancer, cancer of the GI tract, sarcomas, pediatric non-CNS cancers, and lymphoma."

Since 2006, UFHPTI has treated more than 20 different types of cancers in more than 6,400 patients, and has published over 130 peer-reviewed journal articles on proton therapy.

Over that time, Hoppe said, technological advancements have coincided with the increase in the number of proton facilities. "Pencil beam scanning and in-room imaging for patients allows us to provide better treatment planning with proton therapy for a number of different sites," He said.

"Additionally, smaller, more compact and cost-efficient equipment allows more centers the ability to offer proton therapy treatment."

Fortunately, many of the older models of proton cyclotrons can be upgraded. Hoppe said the UFHPTI center will be upgraded with pencil beam scanning and a single compact room, all part of a $39 million expansion at the center to increase patient capacity by 25 percent, including treating more kids. According to Hoppe, they operate the busiest pediatric proton treatment center in the world and the fourth busiest program overall.

"Pediatric patients are a group that we recognized could benefit the most from proton therapy in reducing both acute and late side effects," Hoppe explained.

He said to better treat children, they have developed a multidisciplinary team of child life specialists and social workers, as well as establishing relationships with physicians from a large academic medical center.

According to a 2012 Journal of the National Cancer Institute study, the median Medicare reimbursement for proton therapy for prostate cancer is $32,428 compared to $18,575 for traditional intensity-modulated radiation therapy (IMRT).

However, proton advocates maintain that the overall costs compared to IMRT are less, because proton patients experience fewer side effects. This, they assert, results in a better quality of life, which reduces ongoing medical and societal costs. Proton therapy has also been shown to offer significantly improved outcomes for treating head and neck tumors.

You Must Be Logged In To Post A Comment
Registration is Free and Easy.
Enjoy the benefits of The World's Leading New & Used Medical Equipment Marketplace.
Register Now!