Profound Medical gets Frost & Sullivan accolade for TULSA-PRO system
by
Gus Iversen
, Editor in Chief | October 11, 2016
MRI
Ultrasound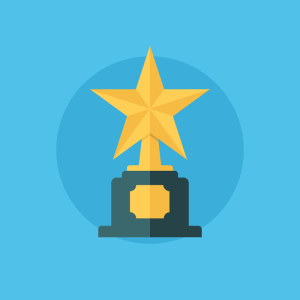 Frost & Sullivan has praised Profound Medical's real-time MR imaging with transurethral ultrasound system by naming it as the recipient of the consulting firm's 2016 European Prostate Ablation Systems New Product Innovation Award.

"On behalf of everyone at the Company, I would like to extend my sincere thanks to Frost & Sullivan for this award," said Arun Menawat, Profound's CEO, in a statement. "It provides further validation that TULSA-PRO represents an attractive clinical option for patients with localized prostate cancer, and comes at an opportune time as we continue to build awareness and adoption of this important new therapy in Europe."

The system received CE Mark in April of this year and, according to Profound Medical's website, the system ablates the whole prostate gland, from the inside out, in a single session. A continuous volume of thermal ablation is delivered in less than 40 minutes, depending upon the size of the prostate, and the patient goes home within 24 hours of the procedure.

ResoFus Aloma, a treatment center in Barcelona, became the first facility to purchase the TULSA-PRO system shortly after CE Mark.

In early March, Profound announced a strategic agreement with Siemens Healthineers enabling the MR OEM's portfolio to be utilized with the TULSA-PRO system. Siemens and Profound stated they would each invest approximately $2,000,000 in marketing support of a successful launch of TULSA-PRO, and have been collaborating since 2011.

In July of 2015, an agreement was reached so that Profound's proprietary technology would be supported on Philips Healthcare's Ingenia and Achieva 3T MR systems. Philips called the transurethral ablation system a complement to its solutions covering the various stages of prostate cancer care. In May of this year, the companies extended the collaboration into sales and marketing.

"Profound Medical's successful introduction of the TULSA-PRO system to the European market can be attributed to the extensive experience of its management team in commercializing medical devices, including ablation technologies," commented Arjunvasan Ambigapathy, an Industry Analyst in Technical Insights for Frost & Sullivan.

"By demonstrating industry-leading best practice initiatives, the company succeeded in exclusively differentiating its offering as a safe and effective alternative to existing expensive treatment modalities for prostate cancer," continued Ambigapathy. "The competitive advantage built by Profound Medical has improved its brand reputation as being the only company in the world developing and commercializing a transurethral ultrasound ablation technology."

The award will be presented to Profound during a banquet held at The Westin Paris - Vendôme hotel in Paris, France, on November 9, 2016.
You Must Be Logged In To Post A Comment
Registration is Free and Easy.
Enjoy the benefits of The World's Leading New & Used Medical Equipment Marketplace.
Register Now!