February 27, 2017 -- ROCHESTER, Minn. — With more than 1.3 million patients seeking Mayo Clinic's expertise yearly, the institution continues its work to provide the best care to every patient through integrated clinical practice, education and research.
Mayo Clinic reported a strong financial position in 2016, with contributions of $466 million to its pension plan for staff and more than $600 million in capital projects.
"The outstanding work of Mayo Clinic employees is the engine that drives our mission to our patients, advances important research and educational initiatives, and positions our institution as a key voice for the future of health care," says John Noseworthy, M.D., president and CEO, Mayo Clinic. "Our strong financial performance enables Mayo to hire and retain the best talent, and invest in technology, facilities and our staff as we strive to deliver the best outcomes and service to our patients."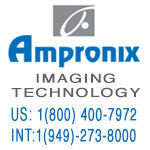 Special-Pricing Available on Medical Displays, Patient Monitors, Recorders, Printers, Media, Ultrasound Machines, and Cameras.This includes Top Brands such as SONY, BARCO, NDS, NEC, LG, EDAN, EIZO, ELO, FSN, PANASONIC, MITSUBISHI, OLYMPUS, & WIDE.

In 2016, U.S. News & World Report named Mayo Clinic the best hospital in the nation, including No. 1 rankings in more specialties than any other hospital in the country; all eight Honor Roll specialties; and in Arizona, Florida, Minnesota, and the Phoenix and Jacksonville, Florida, metro areas. For more than 20 years, Mayo Clinic has led the way in U.S. News & World Report rankings, with more No. 1-ranked specialties than any other hospital in the nation.
In addition to its destination centers and integrated community care model, Mayo Clinic Health System, Mayo continues to share knowledge and provide virtual consultations to providers through an international network of member practices, Mayo Clinic Care Network. With 10 new members in 2016, the network now has 45 members in the continental U.S., Mexico, Philippines, Puerto Rico, Singapore, and the United Arab Emirates. These independent organizations represent more than 120 hospitals. Through them, more than 12 million patients and their care teams have access to Mayo Clinic knowledge, clinical protocols and consultations through Mayo's connected care platform.
The Center for Connected Care continues to create and sustain digital connections with patients. Nearly 1 million people have Patient Online Services accounts. Nearly 75 percent of patients who have had an appointment at Mayo have accessed their online account within two weeks of that appointment. More than 1.1 million patient-initiated secure messages were sent in 2016. Nearly 10,000 patients were seen from appointments requested through the Mayo Clinic App. More than 20,000 discrete telemedicine consultations occurred across the institution, including eConsults, eVisits, eReviews and emergency or scheduled video telemedicine visits.