by
Lauren Dubinsky
, Senior Reporter | March 29, 2017
South County Orthopedics Specialists in Laguna Woods, California has installed Toshiba Medical's Vantage Elan 1.5T MR system.
The Vantage Elan 1.5T is a compact system that only requires 23 square meters. Because of its small footprint, the facility was able to install it without requiring construction or space adjustments.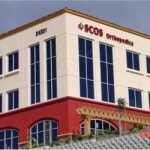 Beth Guidus, lead MR technician at the facility, reported that it only takes 15 minutes to image a knee with the Vantage Elan 1.5T, whereas the same exam took 45 minutes on their old system.

Universal Medical provides the very best new & refurbished gamma cameras, quality parts & repair services. We also rebuild & replace camera detectors, move camera systems across town or across the country. Call us at 888-239-3510

The system's 16-channel flexible coils help achieve the best image quality in the least amount of time. The light coil design with Octave SPEEDER technology makes it easier to set up and more comfortable for the patients.
In addition, the M-Power software allows the users to quickly and easily learn and access all of the advanced software techniques. It's essentially a user interface that simplifies the exams.
Its Pianissimo noise-reduction technology significantly reduces noise for the patient and the operator. To make the exam more comfortable, the system is equipped with a new bore aperture, short length magnet and air flow system, and patients are placed into the system feet first.
The Vantage Elan 1.5T is also able to perform exams without the need for contrast media, while still providing "contrast" in the images. That eliminates the time needed for injection and makes the exam safer for patients.
"Providing the best possible patient care often starts with ensuring we have the best technology at our fingertips. With the Vantage Elan MR system, we can offer superior care to more patients," Guidus said in a statement.
The system was unveiled at the French Radiology Congress in May, 2014. It was then introduced at the Radiological Society of North America in November, 2014.