Siemens Healthineers scored FDA clearance for its Biograph Horizon Flow edition PET/CT last month.
Being that it's a "cost-competitive" PET/CT, it's ideal for progressive community hospitals and satellite campuses of large health care networks. A PET/CT can cost anywhere from $95,000 to $550,000 depending on the slice count,
according to Block Imaging.
Story Continues Below Advertisement
RaySafe solutions are designed to minimize the need for user interaction, bringing unprecedented simplicity & usability to the X-ray room. We're committed to establishing a radiation safety culture wherever technicians & medical staff encounter radiation.
"Customers tasked with reaching a certain price point no longer need to make compromises in the PET/CT technology they offer patients," Doug Darrow, vice president of molecular imaging at Siemens, said in a statement.
The Biograph Horizon Flow edition is equipped with the FlowMotion continuous bed motion scanning technology, which was first introduced on the Biograph mCT Flow PET/CT in 2013. This differs from conventional technology in that it provides personalized exam protocols based on the patient's anatomy.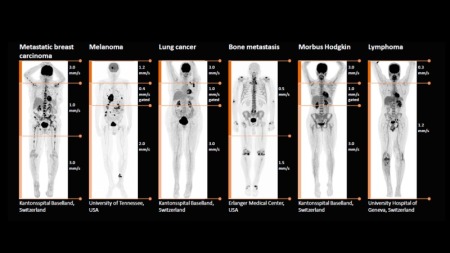 The protocols can be configured based on the radiology departments' most commonly scanned indications. The users can define up to four scanning regions with different bed speeds and specific exam reconstructions can be applied to each scanning region or multiple regions.
The system also features HD•Chest, which acquires and processes motion-frozen chest scans five times faster than standard respiratory gating techniques. Like FlowMotion, this feature was previously only built into Siemens' Biograph mCT family of PET/CTs.