by
Lauren Dubinsky
, Senior Reporter | July 17, 2017
Stanford Medicine recently started taking its neurosurgeons, residents and patients on virtual reality trips inside the brain.
That's made possible with Surgical Theater's new software system, which creates a 3-D model out of the patients' MR, CT and angiogram images. The user dons a headset and an instructor who shows up as an avatar in a white coat leads them through the brain.
"Traditionally, doctors can show their patient a standard physical model of the brain or of the spine and say, 'On this model, imagine your tumor is located here,'" Malie Collins, senior program lead for the VR program, said in a statement. "But with VR, we are able to immerse patients in their own anatomy, so they can very clearly get a sense of what's going on."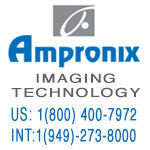 Special-Pricing Available on Medical Displays, Patient Monitors, Recorders, Printers, Media, Ultrasound Machines, and Cameras.This includes Top Brands such as SONY, BARCO, NDS, NEC, LG, EDAN, EIZO, ELO, FSN, PANASONIC, MITSUBISHI, OLYMPUS, & WIDE.

Sandi Rodoni of Watsonville, California was told she needed a third brain aneurysm surgery. With the VR system, she was able to clearly see the ballooning vessel and the spot where her neurosurgeon was going to place a clip to repair it.
Knowing the location of her aneurysm and how it would be repaired helped put her at ease. The surgery went smoothly and she was discharged from the hospital two days later and her aneurysm was gone.
Her neurosurgeon, Dr. Gary Steinberg, mentioned that an artery was attached to the top of the aneurysm that couldn't be seen with conventional imaging. If he wasn't able to see it with the VR system, he said "it could have been a real disaster."
Stanford is also using the VR system to train its residents in a classroom located in the hospital basement that's filled with three massive screens and reclining chairs. The instructor can highlight different parts of the brain, such as arteries, to show an aneurysm.
The view can be rotated to show how the aneurysm or tumor looks from different angles. The residents can also move on their own as avatars through the steps for removing a tumor or fixing an aneurysm, starting outside the skull.
Neurosurgeons can go to the Neurosurgical Simulation Lab to practice for an upcoming surgery and even map out the procedure ahead of time. For example, they can plan out how they approach a tumor to avoid critical areas such as the motor cortex or the sensory areas.
With the VR technology, the surgeons can also superimpose a 3-D view of the anatomy on the real-time video feeds they typically use while operating.
"It has much, much more detail," said Steinberg. "For Rodoni's surgery, I had the 3-D rendering of her anatomy and could match that up with the surgical microscopic view, something I can't do with any other technology."
Back to HCB News