by
John W. Mitchell
, Senior Correspondent | September 25, 2017
From the September 2017 issue of HealthCare Business News magazine
As hospitals focus increasingly on patient satisfaction, the radiation shielding industry has found ways to make imaging and therapeutic environments more comfortable and less intimidating, while also enhancing aspects of workflow.
According to a Reportbuyer market analysis from last year, radiation shielding is nearly a $1 trillion industry. HealthCare Business News reached out to three companies in the sector, Veritas Medical Solutions, MarShield and Nelco Worldwide, to find out what trends they are seeing in the industry and how they aim to set themselves apart from one another and their competitors, which also include companies like ETS-Lindgren, Ray-Bar Engineering and Gaven Industries, just to name a few.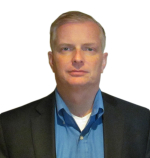 Historically, shielded environments have been somewhat cavernous spaces, contained and detached from the world outside those heavy walls. Incorporating a scenic view with natural light into those barricaded spaces is part of what David Farrell, president and CEO of Veritas Medical Solutions, calls creating a "healing environment." In the second half of last year, his company began offering SmartVue Natural Light Windows to facilities wanting to invest in a less claustrophobic radiation atmosphere.
"Our emphasis has been developing methods of opening up the shielding barrier to allow the entrance of natural light into the treatment area," he told HCB News. "Designer finishes, better aesthetics and the incorporation of natural outside elements into the treatment area are all being included to make the treatment area more comforting and soothing for the patients."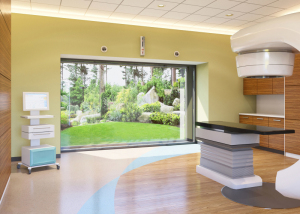 A ray of light for the patient experience
The 11-by-7-foot SmartVue window operates by way of two sliding leaves incorporated into the secondary shielded wall that closes during the treatment process. The rest of the time, when the linear accelerator is not operating, the window stays open to comfort patients with natural light. A scenic view is also created with landscaping outside of the window.