by
John W. Mitchell
, Senior Correspondent | September 12, 2017
From the September 2017 issue of HealthCare Business News magazine
As mounting evidence illustrates proton therapy's value for cancer patients, the number of facilities offering the treatment continues to rise, but that doesn't mean every proton therapy center is a success. Over the years, a few of these facilities – which can cost hundreds of millions of dollars to open – have been hit with financial hardships.
What distinguishes a thriving proton therapy facility from one that struggles to stay afloat? What kind of questions do providers need to ask before investing in this cutting-edge treatment?
Earlier this year, the California Proton Treatment Center in San Diego filed for Chapter 11 bankruptcy. While the center has treated 1,400 patients since it opened a little more than three years ago, volumes have been less than expected. It seems fewer men with prostate cancer had been referred for treatment, according to a Scripps source who asked not to be identified.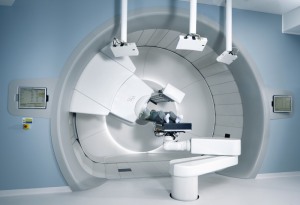 "The treatment protocols for proton therapy for certain types of cancer, most notably prostate cancer, have become more conservative, making proton therapy more difficult to access for many patients," the source told HealthCare Business News via email. "Just a few months before Scripps Proton Therapy Center opened in February 2014, Blue Shield of California announced its plans to drop coverage for proton to treat early-stage prostate cancer."
The facility was built by an investment group and then leased to Scripps Health, which is not an investor or at financial risk in the arrangement.
This type of financial duress seems to be the exception to the norm, as new facilities continue to ramp up their own proton therapy centers. According to the National Association for Proton Therapy (NAPT), there are 25 proton centers operating in the U.S. (including two less than 20 miles apart in Oklahoma City) with another 11 centers in development. A recent analysis from Grand View Research projects the global proton therapy market will exceed $2.8 billion by 2025.