From the April 2018 issue of DOTmed HealthCare Business News magazine
The duo addressed the different flow characteristics and flow features of the various compartments.
"The aorta, for example, required a high-speed 25 ccs a second because it's a big compartment, whereas the carotid artery to the brain required 5 ccs a second," said Wholey. "This was an innovative idea because in the past, nobody calculated flow, coronary artery or carotid to the brain. Everyone got the same injection. So it was a major accomplishment that we established a concept that flow rate control was necessary and that could control injections to the vessels."
Story Continues Below Advertisement
Special-Pricing Available on Medical Displays, Patient Monitors, Recorders, Printers, Media, Ultrasound Machines, and Cameras.This includes Top Brands such as SONY, BARCO, NDS, NEC, LG, EDAN, EIZO, ELO, FSN, PANASONIC, MITSUBISHI, OLYMPUS, & WIDE.
Even after developing the technology there were hurdles. For years, they focused on the science behind their creation, exhibiting at meetings and hoping to be recognized with science awards rather than financing. But when the time came for the next step, they flew with their injector from Pittsburgh to New York and then headed to the Connecticut factory of Picker X-ray.
"We thought it would have a great reception, that they would be very interested because it was so innovative," said Wholey. "They weren't. Neither in financing or distributing. When we got back to Pittsburgh, Steve said, 'let's do our own financing,' so we did that, the initial funding." Eventually, the Heilman-Wholey Injector was commercialized in 1967 by Medrad.
The first testing was done at the VA hospital in Pittsburgh where Wholey was a consultant.
"We carried the injector in and set it up for my patient," said Wholey. "At the time, angiography was done by handheld injectors, so now we were putting a flow rate-controlled injector in for the aorta and we had it at a high 20-25 ccs per second and contrast in those days was ionic, which was transiently painful. So the first patient we ever did with ionic contrast, he felt it immensely and sat right up on the table to the point where we said to the engineer working with us we must have killed the patient.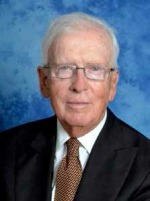 But obviously, normal blood flow corrects and the pain goes away right away. Still, that was something we never forgot. After that, we controlled the flow much earlier."
Their commitment to the design is admirable, taking 24 years (from 1964 to 1988) before they saw a return on investment. But that commitment also resulted in very little need to change their design.
"We had changes in syringes when they became disposable, but the dramatic changes occurred with the introduction of CT in the 1980s and MR in the 1990s," said Wholey. "Those developments kept us very busy working to match the fluid with the efficiency of those new technologies."
Back to HCB News