Buyback
Collections are only one part of driving SUD reprocessing value. Another crucial function is buyback, which is where a majority of the savings are realized. To achieve the most value, health systems should aim to minimize the gap between collections and buyback – often referred to as reprocessing compliance or efficiency.In 2015, Practice Greenhealth reported that hospitals participating in its Greening the OR Initiative achieved a 57 percent reprocessing compliance rate, leaving a large margin for improvement. To help close that gap, some SUD reprocessors are helping create avenues to ensure more predictable and sustainable savings. Some SUD reprocessors help health systems reach their savings goals by meeting up to 100 percent of a hospital's annual usage for a product on select devices. This allows hospitals to maximize reprocessing value above and beyond what they are able to capture through their device collections.
Story Continues Below Advertisement
SRI is a leading Developer, Manufacturer & Supplier of Innovative Portable Imaging Equipment. We offer Lightweight, Agile, Easy to Maneuver Portable X-Ray Systems ideal for maneuvering in tight spaces. Call us at 631-244-8200
Another avenue some SUD reprocessors have taken is partnering with OEMs to sell a blend of new and reprocessed devices so that hospitals have one, consistent source of inventory, creating a simpler procurement process. All orders are filled with reprocessed SUDs first and supplemented by new devices, as necessary. Hospitals can simply order devices through one purchase order instead of going through two vendors, which also reduces the time commitment needed for purchasing reprocessed devices. These types of partnerships align with health systems' interests in device programs that deliver meaningful value.
Independence
Maximizing value means using reprocessed SUDs as often as possible. Utilizing reprocessed devices can sometimes be challenging when some OEM representatives have refused to support cases where reprocessed devices are used. This can limit the value hospitals can realize from their reprocessing programs – particularly in the EP lab, where some of the highest-cost devices are used. Health systems whose savings have suffered in recent years due to OEM pressure have asked for educational programs to teach them how to operate certain devices without OEM support. Some SUD reprocessors now offer educational programs to give health systems more independence and control over their supply chain decisions.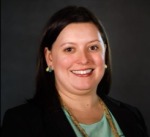 Maximizing the value of your SUD reprocessing program requires short- and long-term commitments, so engage as many team members as possible to help share that commitment. Don't be afraid to get creative. Instead of simply looking for new devices to add, challenge your SUD reprocessing partner to help you reach your goals.
About the author: Erin Broeske is senior marketing director for Stryker's Sustainability Solutions division
Back to HCB News