Many hospitals and health systems nationwide have applied to CMS's BPCI-Advanced, a new voluntary bundled payment program that reinforces CMS's commitment to bundles as important alternative payment models.
Navigant's managing director, Donna Cameron, and associate director, Dr. Nicole Fetter, provide HCB News with their insights on what's next for BPCI-Advanced applicants, and ways they can ensure their organizations maximize participation in this and other value-based programs
HCB News: What should BPCI-Advanced applicants expect next?

Special-Pricing Available on Medical Displays, Patient Monitors, Recorders, Printers, Media, Ultrasound Machines, and Cameras.This includes Top Brands such as SONY, BARCO, NDS, NEC, LG, EDAN, EIZO, ELO, FSN, PANASONIC, MITSUBISHI, OLYMPUS, & WIDE.

Donna Cameron:
CMS has promised to send historical claims data and target prices to applicants sometime in May. With the August 1, 2018 deadline for participation agreement and bundle episode selection rapidly approaching, organizations will have less than three months to analyze the data, and determine if they want to move forward with the program and under which bundles.
These are critical decisions since BPCI-Advanced holds substantial risk for participants from day one that can translate into substantial savings, or losses. With 20% stop loss and stop gain limits for the first two years of the program, identifying which bundles represent the best savings opportunities is critical.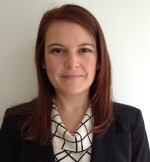 HCB News: Why should an organization pursue bundles through BPCI-Advanced?
Nicole Fetter:
BPCI-Advanced provides organizations with a great opportunity to begin or continue moving towards value-based care. Success in bundles requires development of such capabilities as data analytics, physician engagement, post-acute preferred partner networks and care continuum integration. All of these attributes are important for organizations as they begin or continue their transition from fee-for-service toward fee-for-value.
HCB News: What are key levers to consider when identifying which bundles pose the greatest opportunity and least risk?
NF:
Through our work with clients on BPCI and the Comprehensive Care for Joint Replacement (CJR) model, we've identified the following essential attributes for success:
The first one is actionable benchmarking data. Analyzing data you get from CMS will tell you how many historical episodes performed better than target price and the areas where spend was the greatest, such as hospitalization, post-acute care, or readmissions. However, that information alone is not sufficient to determine which bundles are the most actionable. Benchmarking such drivers of spend as skilled nursing facility (SNF) average length of stay, SNF and home health utilization, and 90-day readmission rates helps organizations better understand not only where the opportunity lies, but the magnitude of the opportunity. Navigant provides our clients with regional and national benchmarks for a variety of post-acute and readmission metrics, helping them chose bundles which align with their strongest capabilities.