In the coming ASNR conference in Vancouver B.C., we will present the results of research that evaluated the potential of iQMR in shortening MR scan time ("Machine Learning-based Algorithm Allows Significant Reduction in MR Scan Times"). In the IRB-approved study held at three different sites, a total of 37 patients were scanned using the site's routine clinical brain protocols as well as ~30 percent scan time-reduced variants. Three 1.5T scanners were involved in the study (Philips-Ingenia, Siemens-Aera and GE Signa HDxt). Images acquired with the accelerated protocols were post-processed with iQMR and compared with the corresponding routine protocols. Independent, blinded, side-by-side comparisons of diagnostic quality, visual image quality, grey-white (GW) matter differentiation and presence of artifacts were performed by six neuroradiologists from four institutions. The results proved that iQMR processing could restore the approximately 30 percent faster scans to essential equivalence to the routine, longer studies. The study concluded that iQMR processing can produce clinically acceptable, routine quality MR images at significantly shorter scan times.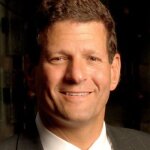 The new iQMR allows reduced MR scan time, for all vendors and models of MR scanners, while maintaining image quality, thus providing substantial benefits for patients and operators of imaging practices alike. Patients enjoy shorter scans and as a result are less prone to move. MR operators reduce costs, increase efficiency and productivity and enhance clinical services and competitiveness.

For those who need to move fast and expand clinical capabilities -- and would love new equipment -- the uCT 550 Advance offers a new fully configured 80-slice CT in up to 2 weeks with routine maintenance and parts and Software Upgrades for Life™ included.

Medic Vision, an Israel-based company specializing in image enhancement of diagnostic imaging, is known as the manufacturer of SafeCT, which enhances the image quality of low-dose CT scans in terms of both SNR and low-contrast detectability. The company's new iQMR combines the knowledge and expertise gained in SafeCT with new 3D iterative image reconstruction algorithms, to significantly improve SNR of MR images.
Back to HCB News