by
Sean Ruck
, Contributing Editor | July 10, 2018
From the July 2018 issue of HealthCare Business News magazine
Even with the expected reluctance from the OEMs, there are many ISOs with plenty of knowledge in the market, able to provide information about how the machines need to and can be maintained. According to Pandit, there's enough knowledge there that rules can be created for monitoring based on data collected.
Through the collection and dissection of data, a real-time proactive notification can be created. "So, for example, in the case of a CT tube failure, we could provide notice about seven days in advance. We can predict this CT tube may be failing with a high degree of confidence. The action is to have the engineer go and look at the machine and verify that it's operating within parameters," said Pandit. If the check confirms that it is indeed failing, a new tube can be ordered days earlier than it would have been if the facility would have ordered only after a failure.

Quest Imaging Solutions provides all major brands of surgical c-arms (new and refurbished) and carries a large inventory for purchase or rent. With over 20 years in the medical equipment business we can help you fulfill your equipment needs

HIPAA compliance doesn't factor in since it's machine operational data – not patient data – being collected. A facility's IT department will still usually have a heavy involvement, at the beginning at least. Arrangements would be made to get the needed data onto the cloud in order to access and analyze it. The process, Pandit said, usually takes two to four weeks from greenlighting to functional.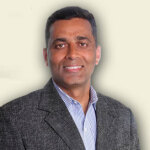 While there are other players in the field, at least in Glassbeam's case their pricing structure is based per machine per year rather than the data amount or frequency of the data gathering and analyzing. "Whether we collect every 15 minutes or 24 hours, it doesn't matter on our pricing. While we do incur a cost with that stored information, we are focused on bringing value to the market."
Currently, Glassbeam's focus is on MR and CT from a couple of OEMs, but Pandit said there's a roadmap with plans to bring other modalities like ultrasound, cath labs and physiological monitors into the fold in the future.
With continuing pressure to drive down the cost of healthcare while improving efficiency, having machines more accurately tell us when they hurt will be an in-demand tool.
Back to HCB News