From the October 2018 issue of HealthCare Business News magazine
These seven trials have been specifically designed to provide evidence comparing proton and photon therapies, and future patients will benefit directly from the knowledge we stand to gain. The sooner we complete these trials, the sooner patients, hospitals, and insurers will be able to use the results to make more informed decisions.

For those who need to move fast and expand clinical capabilities -- and would love new equipment -- the uCT 550 Advance offers a new fully configured 80-slice CT in up to 2 weeks with routine maintenance and parts and Software Upgrades for Life™ included.

All three groups of stakeholders – patients, hospitals, and insurers – are aware of the dilemma and are attempting to find solutions. Some commercial insurers and some proton centers and hospitals have made arrangements to cover proton therapy for selected cancers under study. For example, some insurers have established coverage with trial participation policies. We propose an approach that leverages the lessons learned from these successful experiences.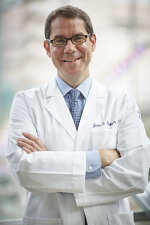 The goal is to bring together public and private insurers, proton therapy centers, hospitals, radiation therapy equipment vendors, and patient advocates to establish a program of coverage that includes participation in one of the seven trials. If this effort is successful, it can serve as a model to evaluate new advanced technologies in the future.
About the author: Dr. Justin E. Bekelman is an associate professor of Radiation Oncology and Medical Ethics and Health Policy and senior fellow in the Leonard Davis Institute for Health Economics at the University of Pennsylvania's Perelman School of Medicine.
Back to HCB News