by
Lisa Chamoff
, Contributing Reporter | October 15, 2018
From the October 2018 issue of HealthCare Business News magazine
"The advantage is in the ability to look at tissue composition at various levels of chemistry," Boussebaa said.
The scanner also provides faster reconstruction and image quality improvements, decreasing the need to reimage patients, according to Boussebaa.

Carestream Health is a leading provider of quality X-ray systems and detectors that are designed to maximize diagnostic confidence, workflow and patient satisfaction. Follow the link above to see our complete portfolio of digital radiography solutions.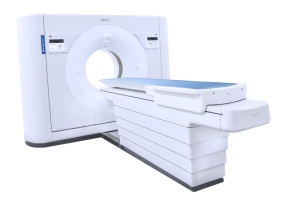 The IQon Elite is the world's first and only spectral detector-based CT scanner, according to the company, and is part of a shift toward the technology.
"As price goes down, spectral will become new normal," Boussebaa said.
Siemens Healthineers
It's been a busy year for the Siemens Healthineers CT segment. In April 2018, the company received FDA clearance for the SOMATOM go.All and SOMATOM go.Top systems, the latest addition to its SOMATOM family of CT scanners.
The scanners include a redesigned tablet workflow that allows technologists to spend more time with patients, a development that came after the company engaged with more than 500 customers from around the world in co-creation sessions.
"We believe this is a major enhancement," said Matthew Dedman, U.S. marketing director for CT for Siemens Healthineers North America.
Along with the tablet workflow comes intelligent automation, including the ability to set up the scan range and the reconstruction field of view automatically, for greater standardization and consistency of results, Dedman said.
The scanners also come with a larger 75-kilowatt generator, for busier and more complex environments.
"We enhanced the horsepower of those systems to enable more advanced exams, such as emergency department patients and cardiac," Dedman said.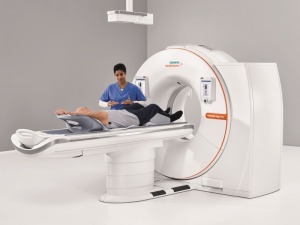 Both systems utilize the new Athlon X-ray tube, which Dedman said offers its highest mA output of 825 mA at its lowest kV settings, allowing radiation dose to be tailored to each patient.
"The industry as a whole has done a good job in investing in iterative reconstruction," Dedman said. "Additionally, we have invested heavily into hardware-based dose reduction technologies as well. If we can optimize our hardware, so that prior to any iterative reconstruction we are delivering the lowest dose, high-quality image, that means we're less reliant on IR algorithms and can maintain a more natural image impression for the radiologist."