From the October 2018 issue of DOTmed HealthCare Business News magazine
The following are just some of the products and services on display at ASTRO 2018.
MEVION S250i™
Mevion Medical Systems
Booth 2844
Mevion is the leader in compact proton therapy. The MEVION S250i™ with HYPERSCAN™ technology is a radically different pencil beam scanning solution, built to eliminate the shortcomings of first generation PBS systems. HYPERSCAN technology utilizes a unique combination of optimum spot sizes, hyper-fast layer switching and a novel multi-layer proton MLC.
Story Continues Below Advertisement
UMRi provides the very best new & refurbished gamma cameras, quality parts &repair services. We also rebuild & replace camera detectors, move camera systems across town or across the country. Call us at 888-239-3510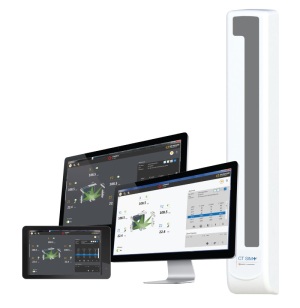 Comprehensive Radiation Oncology Tools
Sun Nuclear & Gammex
Booths 1302 & 733
Gammex, a Sun Nuclear company, develops solutions for your evolving diagnostic QA needs. Visit Booths #1302 and #733 to learn about the latest solutions.
Comprehensive QA solutions shown in Booth #1302 will include Patient-Specific and Machine-based quality assurance (QA), Dosimetry, CT, Mammography, Ultrasound, and Solid Water® HE.
Booth #733 will highlight our laser focus on Patient Safety. Our Patient Marking and Alignment solutions - CT SIM+™ Moveable Lasers and MICRO+™ Remote Adjustable Fixed Lasers - ensure accurate patient marking with a simplified approach for effective CT simulation workflows.
ACWC-90-DM Air-Cooled Water Chiller
Cold Shot Chillers
Booth 2008
Our model ACWC-90-DM is an air-cooled water chiller. Two pumps are used with this chiller. A chiller pump is used to recirculate the fluid through the tank and evaporator to provide a consistent chilled fluid for your linear accelerator. A process pump is used to provide the proper flow and pressure needed, based on the piping layout and the model of linear accelerator used. An onboard PLC monitors the operation of the chiller and will report any errors in a numeric code to the temperature controller LED display. This feature has proven to reduce downtime.
| | | | |
| --- | --- | --- | --- |
| | Pages: 1 - 2 - 3 | >> | |