From the November 2018 issue of HealthCare Business News magazine
With the prices of GPU processors decreasing, in the longer term we can also expect to see more machine learning at the edge built into advanced medical imaging modalities. Initially, this will be used for optimisation of image acquisition. As AI image analysis for diagnostics becomes more widespread, algorithms will be built into the acquisition hardware and used for real-time analysis directly during scanning, with the results visible and actively prioritising the radiologist's worklist. There are significant benefits from doing the analysis directly during scanning. These include shorter scan times for triaged cases, prolonged higher resolution scanning if abnormalities are detected, and optimising acquisitions for incidental findings directly during scanning, thereby avoiding the need for follow-ups.
AI in reality
Recent industry news and press releases appear to suggest that AI in radiology is storming ahead, but the reality is that the siloed structure of radiology, poor cloud readiness and infrastructure, and challenging regulatory approval processes in most parts of the world are slowing down both development and adoption. Although the AI community has been very positive, AI has had to exist in a very complex and challenging sector. Healthcare is generally not a fast-moving market, and in many countries departmental PACS will continue to be the standard for years to come.
The diagnostic imaging platform will, therefore, be the main option for getting the solutions to many customers even in large mature markets such as Japan and South Korea, and marketplaces will be restricted due to little public cloud usage, and reduced to a small number of regulatory-approved algorithms in the short- to mid-term. The U.S. will continue to lead the way with marketplaces and a growing number of approved algorithms to choose from, and Europe will follow although regulations on cloud usage in healthcare will continue to be an inhibitor.
Side-by-side with this development and shift to cloud for image analysis, we will start to see edge computing with real-time analysis built into the advanced imaging modalities. However, if edge image analysis will primarily be used for image acquisition, helping to improve image quality, reduce dose and cut down repeat exams, or if it will slowly eat more and more into diagnostic image analysis, remains to be seen.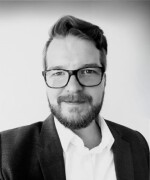 About the author: Dr. Ulrik Kristensen is a senior market analyst at Signify Research, a health tech, market-intelligence firm based in Cranfield, U.K. Signify Research is an independent supplier of market intelligence and consultancy to the global healthcare technology industry. Our major coverage areas are Healthcare IT, Medical Imaging and Digital Health. Our clients include technology vendors, healthcare providers and payers, management consultants and investors. Signify Research is headquartered in Cranfield, U.K.
Back to HCB News