REDWOOD CITY, Calif.--(BUSINESS WIRE)--HeartFlow, Inc. today announced that it has named Dana G. Mead, Jr. as President and Chief Executive Officer (CEO). Mead also has been appointed to HeartFlow's Board of Directors. Former President and CEO John H. Stevens, M.D., will continue to serve on the Board of Directors and assume the role of Chairman.
"I am excited to join the HeartFlow team and have the opportunity to lead the company through its next stage of growth and development," said Mead. "The HeartFlow technology is truly transformative and stands to change how coronary artery disease, the leading cause of death worldwide, is diagnosed and treated. HeartFlow's commitment to patient-centered innovation will enable the company to build upon its success and I look forward to working with the team to ensure physicians and patients are able to benefit from this state-of-the-art solution."
Mead joins HeartFlow with more than 30 years of experience working with companies across the healthcare space, with a focus on identifying emerging medical technologies, developing new therapies, establishing new markets, and building world-class management teams. Most recently, Mead served as President and CEO of Beaver-Visitec International (BVI), a leading global developer, manufacturer, and marketer of ophthalmic surgical devices. Prior to BVI, Mead was a Strategic Advisor and Partner in the Life Science Practice of Kleiner Perkins Caufield & Byers (KPCB). Before KPCB, Mead served as President of Guidant Vascular Intervention, leading the fully integrated, billion-dollar division after holding various other global senior management positions at Guidant to include: President, Asia Pacific Operations based in Tokyo and General Manager of the Stent Business, Vascular Intervention. Earlier in his career, Mead held sales and marketing roles in the medical device groups of Allergan and Johnson & Johnson.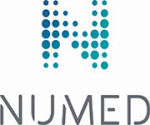 Numed, a well established company in business since 1975 provides a wide range of service options including time & material service, PM only contracts, full service contracts, labor only contracts & system relocation. Call 800 96 Numed for more info.

"Dana has spent his career helping grow companies with world-class innovations across the healthcare space and we are thrilled to have someone of Dana's caliber lead HeartFlow into its next stage of growth," said Stevens. "The HeartFlow mission is to become the standard of care for diagnosing patients with suspected coronary artery disease and I look forward to working closely with Dana to make this a reality."
Mead's appointment builds on a period of tremendous growth for HeartFlow. In the past year, the HeartFlow Analysis has been adopted by more than half of the top 50 heart and vascular centers1 in the United States, and commercial case volume has increased by more than 200%. In the United Kingdom, the NHS began reimbursing HeartFlow through the Innovation and Technology Program (ITP), enabling more than 35 NHS hospitals to adopt HeartFlow. In November 2018, the company received reimbursement approval in Japan, enabling the company to begin its commercialization. To date, clinicians around the world have used the HeartFlow Analysis for more than 30,000 patients to aid in the diagnosis of heart disease.