From the July 2019 issue of DOTmed HealthCare Business News magazine
However, the value of supplemental screening must not solely be judged on the increased cancer detection rate, nor the increased risk of false positives. With supplemental screening, such as the ABUS exam, we can also offer peace of mind.
We've also seen an increased focus on this across the country. In February 2019, the national breast screening notification bill was enacted, which will require mammography facilities to include up-to-date information about breast density in mammography reports provided to patients and their physicians. Direct patient notification will bring more questions to OB/GYNs. That's a good thing, as patients will become more informed and empowered. I encourage all OB/GYNs to educate themselves on breast care and employ a philosophy that will help find cancers early and improve outcomes for their patients.
Story Continues Below Advertisement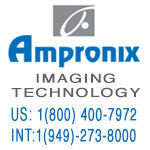 Special-Pricing Available on Medical Displays, Patient Monitors, Recorders, Printers, Media, Ultrasound Machines, and Cameras.This includes Top Brands such as SONY, BARCO, NDS, NEC, LG, EDAN, EIZO, ELO, FSN, PANASONIC, MITSUBISHI, OLYMPUS, & WIDE.

As physicians, we look to our medical associations for guidance, but we should also let our own experience direct us. Most of us still provide the clinical breast exam for our patients, even though new guidelines suggest it is no longer necessary. When we focus on what is best for our patients and consider their individualized risk factors, we will be able to make an informed decision about the best way to move forward.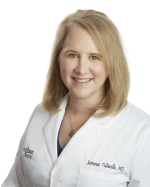 Every patient deserves the best care possible. By offering the appropriate tests, based on individual risk factors, thorough guidance, and additional resources, we can make informed decisions as we continue the fight against breast cancer.
About the author: Serena Tidwell, M.D., is the medical director of Pink Monarch Breast Center in Columbus, Georgia.
Back to HCB News