Claims data will power new research initiative developing predictive models to fight opioid crisis
July 11, 2019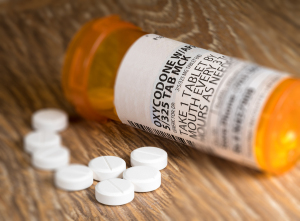 By Bill Lucia

Today, Americans are more likely to die from an accidental opioid overdose than a car accident, according to the National Safety Council.

And as the opioid crisis continues to ravage the U.S., it's easy to lose sight of the fact that it is a global dilemma that extends to virtually all corners of the developed world.

Australia, for example, continues to see rising use of opioids in its population, with doctors in the country having written more than 14 million prescriptions for opioid pain killers in 2017. One in 10 Australians who are prescribed a pain killer become addicted, with serious consequences for addicts and their families. In 2015, 69 percent of Australia's drug-related deaths were due to prescription drugs, according to AddictionCenter.

Now, the opioid crisis' reach has prompted new action from the Australian government. The Digital Health Cooperative Research Centre (CRC), a research group funded by the Australian government, recently announced plans to collaborate with U.S.-based technology company HMS and several U.S. universities to mine claims data with the goal of developing predictive analytics models that will help clinicians better predict and solve health issues, deliver better patient outcomes and ultimately, save lives.

The research collaborative's first target is opioid abuse.

Big data to improve outcomes
This research effort is all about the shared common goal of harnessing big data and digital technologies to deliver better outcomes in healthcare, with each member of the coalition contributing its own unique and deep expertise. The Digital Health CRC — which is the largest digital health research cooperative in the world, with funding from the Australian government, universities and businesses totaling more than $160 million — will deliver funding, expert guidance and research tools.

Our university partners, which include Stanford University and Southern Methodist University, will provide Ph.D. candidates in healthcare economics, biostatistics, data science, public health and other related fields to perform the research.

HMS, which provides analytics and engagement solutions that help reduce healthcare costs and improve outcomes, will ensure researchers have a significant volume of data. HMS serves more than 40 state Medicaid agencies, 325 health plans, 150 employers and three federal agencies, so we have large volumes of paid claims data that can be de-identified for research purposes. The enormous size and scope of our centralized data set is a critical element of the project.

You Must Be Logged In To Post A Comment
Registration is Free and Easy.
Enjoy the benefits of The World's Leading New & Used Medical Equipment Marketplace.
Register Now!