by
John R. Fischer
, Senior Reporter | October 28, 2019
From the October 2019 issue of HealthCare Business News magazine
Looking ahead
Safety, overall, is improving in the MR environment, with new regulations requiring appropriate labeling for devices like implants, performing reviews of items consistently within the proximity of the room and requiring staff and technologists to undergo certification programs. Encouraging patients to be honest about their medical history, particularly regarding implants is vital to MR safety. Having to search through medical records for verification is not always possible and it delays exams, wastes time and adds to staff workloads.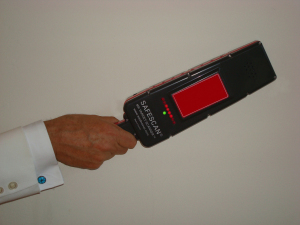 As detector technology becomes increasingly sophisticated it is also being supported by new safety protocols enacted by safety organizations. The ACR Committee on MR Safety, for instance, just enacted a new 2019 recommendation for room caution barriers to be implemented to prevent inadvertent access to the MR room, while the door to it is open.

For those who need to move fast and expand clinical capabilities -- and would love new equipment -- the uCT 550 Advance offers a new fully configured 80-slice CT in up to 2 weeks with routine maintenance and parts and Software Upgrades for Life™ included.

Kopp and Srb with Kopp Development welcome the enactment of these regulations but believe it is only one part of the equation. The other is the enforcement of them. "One of the things that we would like to see is not only policies and procedures implemented but ones that are enforced. Nobody would let technologists into the OR without certain steps he or she would have to take. In the magnet room, the technologist is in charge and needs to enforce policies and procedures for staff from other departments and patients, as well as for their own staff and themselves."
Back to HCB News