by
John R. Fischer
, Senior Reporter | October 28, 2019
From the October 2019 issue of HealthCare Business News magazine
Other important features include logging systems for recording all ferromagnetic objects that enter a magnet room, as required by the Joint Commission, and automated data capture, metrics and reporting.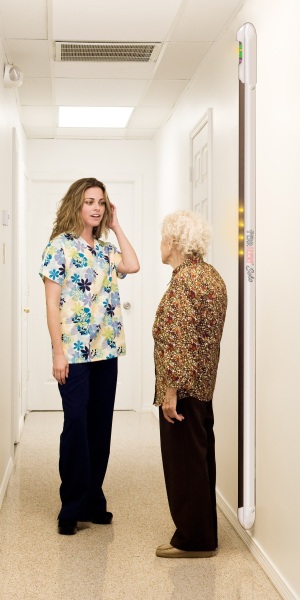 Smarter tools, stricter protocols
"The question that comes up quite often is, 'Why do these things keep happening?,'" said Keith Kopp, president of Kopp Development, which offers the FerrAlert line of detectors, and Anna Srb, the company's director of marketing and sales. "What we've tried to develop is a product line that in essence allows you to see what led up to an incident and what people did about it, as well as to improve policies and procedures to help cut down on these events."

For those who need to move fast and expand clinical capabilities -- and would love new equipment -- the uCT 550 Advance offers a new fully configured 80-slice CT in up to 2 weeks with routine maintenance and parts and Software Upgrades for Life™ included.

The most important component to MR safety is the presence of a dedicated, intelligent MR technologist who cares about the safety of the patient and will do everything possible to prevent accidents from occurring, according to R. Kemp Massengill, president and quality assurance director for Mednovus, which offers the handheld SAFESCAN ferromagnetic detector.
Part of that means the technologist will be careful to avoid having ferrous material on them and activating pass-through detector alarms. "These alarms, which are not really 'false', as ferromagnetic material on the MR technologist is being detected, can easily be eliminated by being 'ferromagnetically clean'," said Massengill. "This simple change makes pass-through systems light-years more effective, as alarm fatigue is no longer an annoying problem."
Limitations and policies
One important consideration when implementing ferromagnetic detectors in the MR suite is that the detectors alone will not resolve issues. They need to be incorporated into safety protocols that staff members are trained to follow.
"Some people might get a little lax in their procedures and policies. An FM detector, however, is meant to provide another level of security," said Joel Kellogg, director of engineering for Field Management Services, a provider of electromagnetic field consulting and services. "You have to realize that if you are going to implement ferromagnetic detection systems, they have to become integral to those procedures."