Remote patient monitoring in the era of COVID-19
by
Lauren Dubinsky
, Senior Reporter | April 20, 2020
Emergency Medicine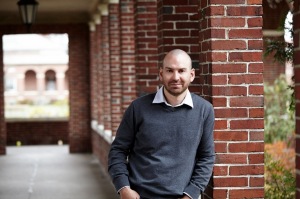 With New York on the frontlines of the COVID-19 pandemic, hospitals have been overwhelmed by an influx of patients. With limited resources, and little time to prepare, physicians and other hospital personnel were forced to come up with creative ways to provide care.

As of mid-April, there have been over 240,000 positive cases of COVID-19 in the state with New York City accounting for over 130,000 of those cases. The Mount Sinai Health System, the city's largest academic medical system, addressed this by repurposing a remote patient monitoring platform for stroke patients to care for patients with confirmed or suspected COVID-19 whose symptoms are not severe enough to require hospitalization. It was launched in late March and has since enrolled hundreds of patients.

"When the crisis hit, there were a lot of companies offering various telemedicine solutions, but we couldn't customize them to our needs and the needs we were seeing in a rapidly changing circumstance," said David Putrino, co-director of Mount Sinai's Precision Recovery platform.

In addition, any new technology must pass information security reviews and go through new vendor processes. The health system did not have time for that, so it made sense to turn to a platform that was already vetted and approved by the hospital.

The stroke program, which is still up and running, monitors patients' blood pressure and neurological signs through an app that asks them questions on a daily basis. To make it suitable for COVID-19 patients, Putrino and his colleague, Dr. Christopher Kellner, changed the questions to focus on ease of breathing and severity of cough.

Putrino noted that they are being "very conservative" with how they are managing these patients because "with remote patient monitoring, it is very easy to become complacent when you are just looking at numbers."

The patients are asked a series of questions once per day through a mobile application called MyCap. If they answer two or more questions differently than they did the day before, that's an indication that their symptoms are worsening.

Those patients immediately receive a Zoom video conferencing call from one of the Precision Recovery providers. Among those providers are nurse practitioners, physical therapists and occupational therapists who are trained to identify signs and symptoms of respiratory decline.

If the providers determine that the patient only got a little worse that day but is fine overall, they will closely monitor them and ask them to report their symptoms twice per day in some cases. However, if the symptoms have more severely worsened, then the provider will quickly hand the situation over to a triage physician.

You Must Be Logged In To Post A Comment
Registration is Free and Easy.
Enjoy the benefits of The World's Leading New & Used Medical Equipment Marketplace.
Register Now!