Southwest Florida oncology practice to pay $100 million for antitrust scheme
by
John R. Fischer
, Senior Reporter | May 04, 2020
Rad Oncology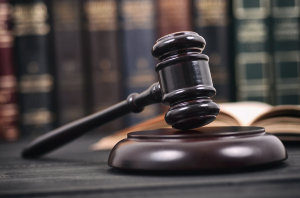 A 17-year scheme to allocate medical and radiation oncology treatments for cancer patients has ended with a Southwest Florida oncology group owing $100 million for violating antitrust law.

The U.S. Department of Justice filed a one-count felony charge against Florida Cancer Specialists & Research Institute (FCC) last week in the U.S. District Court in Fort Myers, accusing it of engaging in a criminal antitrust conspiracy in which it allocated radiation treatments to a competing oncology group — referred to as Company A in the complaint — in Collier, Lee, and Charlotte counties, as well as other co-conspirators. In exchange, chemotherapy treatments were allocated to FCS.

"For almost two decades, FCS and its co-conspirators agreed to cheat by limiting treatment options available to cancer patients in order to line their pockets," said Assistant Attorney General Makan Delrahim of the DOJ's Antitrust Division, in a statement. "The Antitrust Division is continuing its investigation to ensure that all responsible participants are held accountable to the maximum extent possible."

The illegal agreement began as early as 1999 and lasted until at least 2016, according to the DOJ, with FCS and its co-conspirators agreeing not to compete with one another to provide chemotherapy and radiation treatments to cancer patients in Southwest Florida.

In allocating radiation therapy services to its partner and vice-versa regarding chemotherapy treatment, FCS conducted its practice with minimal competition at the expense of limiting valuable integrated care options for cancer patients in Southwest Florida.

The name of Company A is not listed, as are not the names for the other co-conspirators, which are referred to as Company B, Company C and Company D in the complaint. Companies A, B, and C offer oncology services, while the fourth is a large healthcare system that operates multiple hospitals and other facilities throughout Florida, reports The CW34. http://cw34.com/news/local/moody-reaches-20-million-settlement-in-oncology-probe

To resolve the charge against it, the FCS reached a deferred prosecution agreement with the DOJ's Antitrust Division, under which it admitted to conspiring to allocate chemotherapy and radiation treatments for cancer patients. The company has agreed to pay a $100 million criminal penalty, which is the statutory maximum, and to cooperate with the Antitrust Division's ongoing investigation.

A noncompete waiver in the agreement prevents FCS from enforcing any noncompete provisions with its current or former oncologists or other employees who open or join oncology practices in Southwest Florida during the term of the DPA.

The discovery of the FCS scheme stems from an ongoing federal antitrust investigation conducted by the Antitrust Division and the FBI's Tampa Field Office – Fort Myers RA, into market allocation and other anti-competitive conduct in the oncology industry.

"The FBI has no tolerance for medical providers who stand to profit by criminally exploiting cancer patients," said Michael McPherson, special agent in charge of the FBI's Tampa Field Office, in a statement. "We will not turn a blind eye while executives pad their pockets to the detriment of vulnerable Americans. We will use every tool at our disposal to ensure that the public has access to a competitive marketplace for healthcare."

FCS has also agreed to settle claims with the Florida office of the attorney general that it violated Florida antitrust laws.

It is enacting and will maintain a compliance program to prevent and detect criminal antitrust violations in the future.
You Must Be Logged In To Post A Comment
Registration is Free and Easy.
Enjoy the benefits of The World's Leading New & Used Medical Equipment Marketplace.
Register Now!