By Bruce Johnson and Karen Conway
COVID-19 has elevated the importance of the healthcare supply chain to help providers deliver outstanding care at lower costs.
It's now becoming one of the most visible functions across healthcare organizations, including the C-Suite and board room. Given the supply chain's significance across the global healthcare ecosystem, here are five predictions on how the COVID-19 pandemic will reshape the healthcare supply chain.
Prediction #1: Supply chain demand forecasting will be accelerated.
There's no denying the need for improved visibility across the supply chain. This visibility is critical to identifying potential supply shortages, sourcing essential supplies and getting them to where they're most needed, and more effectively managing the overall operations of the healthcare supply chain.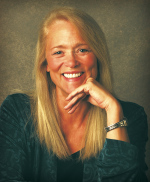 The pandemic made it clear how healthcare, unlike other industries, has not adequately embraced technology-driven demand forecasting and planning. If it did, it would have enjoyed the benefits of having systems and processes where suppliers have visibility into product utilization, enabling providers to see upstream inventory levels and manufacturing capacity. In turn, this empowers suppliers to better anticipate and manage demand spikes, while providers determine if and when the use of alternative products or suppliers will be necessary.
As hospitals prepare for a potential second wave of COVID-19 and the resumption of care for non-virus related patient needs, manufacturers, distributors and providers will collaborate to create more bi-directional visibility into key data related to the ability to appropriate match supply with demand, during both normal times and public health emergencies. Standardized data and predictive analytics can help deliver the benefits of supply chain demand forecasting. By ensuring the data powering the supply chain is accurate, up-to-date and standardized, trading partners can correlate supply needs (both type and quantity) with anticipated patient demand.
Prediction #2: The supply chain will strike more of a balance between Just-in-Time and supply chain resiliency.