by
Lauren Dubinsky
, Senior Reporter | August 10, 2020
From the August 2020 issue of HealthCare Business News magazine
Philips Healthcare was the first to bring liquid metal bearing CT tube technology to the market 30 years ago.
The innovation resulted in a collective sigh of relief from cardiologists, who often feared the tubes would overheat while a catheter was in their patient's heart area.
"If they suddenly got an overheat alarm on the tube, they were going to power through and destroy the tube if they had to in order to get through the exam," said Patrick Fitzgerald, president of Chronos Imaging, a replacement tube provider.
Ninety-nine percent of the energy pushed into CT tubes comes out as heat and not X-rays, according to Jason Launders, director of operations of device evaluation at ECRI.

For those who need to move fast and expand clinical capabilities -- and would love new equipment -- the uCT 550 Advance offers a new fully configured 80-slice CT in up to 2 weeks with routine maintenance and parts and Software Upgrades for Life™ included.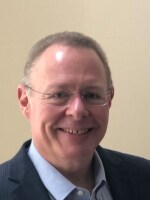 "It's a remarkably inefficient way of making X-rays, but it's what we have," he said. "You have to get rid of that heat as quickly as you can, and liquid bearing is one of the technologies used to do that."
Conventional ball bearing tubes have mechanical bearing components that wear over time and can potentially shorten the lifespan of the tube, whereas liquid metal bearing technology provides a lubricant to keep bearing surfaces separated while the scanner is in use.
"At the end of the day, the true advantages are those that help support an improved patient experience," said Aaron Goryl, general manager of in-house and on-demand service for the U.S. and Canada at GE Healthcare. "Liquid bearing tubes can potentially deliver enhanced clinical and operational capabilities, including faster access to CT scanning, given the tube rotor is routinely spinning, and lower audible noise."
An increasing amount of new CT scanners are using liquid metal bearing tubes. Some OEMs have incorporated it into their entire platform and others are using it exclusively on their high-end systems.
"Of the major companies, there are very few who aren't using liquid metal bearing tubes to some degree," according to Fitzgerald.
Dunlee (owned by Philips) and Varex Imaging Corporation, a leading independent tube manufacturer, have both succeeded in deploying their own liquid metal bearing CT tube technology.
Dunlee's CT4000, CT6000 and CT8000 tubes feature its CoolGlide liquid metal bearing technology, which continuously circulates fluid transferring heat away from the anode. The CT4000 tube was designed for mid-range CT scanners, the CT6000 for mid-range to high-end scanners and the CT8000 solely for high-end scanners.