by
Lauren Dubinsky
, Senior Reporter | August 10, 2020
From the August 2020 issue of HealthCare Business News magazine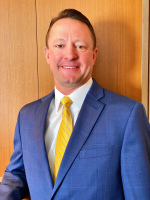 If a hospital doesn't have a service contract with the manufacturer, they may also face issues when trying to get a replacement tube. It doesn't make sense to have an inventory, because the tubes can cost up to $200,000 and they will deteriorate over time while in storage.
"If you don't have a service contract with a manufacturer, they will probably put you low in the list because they are going to look after their own customers first," said Launders. "The manufacturers hold most of the cards when it comes to tubes."
Back to HCB News

For those who need to move fast and expand clinical capabilities -- and would love new equipment -- the uCT 550 Advance offers a new fully configured 80-slice CT in up to 2 weeks with routine maintenance and parts and Software Upgrades for Life™ included.