From the October 2020 issue of HealthCare Business News magazine
"GPOs may help determine the total cost of care, taking you from cost savings to understanding the cost, not just the price," Petty said. "GPOs help health systems run their business, not just from a financial, contracting or sourcing perspective, but from an operational standpoint. These may be value-adds with most GPOs, but if you need assistance with workflow in clinical areas, or outsourcing a service, or running your purchased service projects, your GPO will help you understand these operational challenges and help bring the health system to a best practice."
Healthcare systems also benefit when GPOs not only increase cost savings but improve quality and outcomes.
"Just as valuable is that they bring resources," he said. "These resources may come in expertise or bandwidth in areas where supply chain expertise is lacking, like purchased services, drug utilization, supply shortages, cybersecurity, infection control, lab, dietary, IT, blood utilization, emergency preparedness, environmental services, plant operation, clinical engineering, and value based purchasing, just to name a few."
And from a supplier standpoint, Petty says GPOs are experts at aggregating and forecasting volume. "When the supplier knows their market share with the members, it allows them to forecast and plan more accurately, possible saving on every step of the manufacturing or distribution process."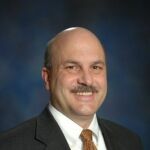 Among suppliers, a misunderstanding regarding selection process is common. "Not everyone can be awarded a contract," Petty said. "The misconception is that the GPO picks who is awarded a contract. Not so. The members — the health systems — vote on who is awarded the contracts. The GPO implements those decisions."
As COVID-19 forces us to change the way in which we live, healthcare systems and GPOs are no exception, as they sought new strategies, tools and resources, including alternate sources for personal protective equipment, expanding telehealth programs, and more during an unprecedented consumption.
"Healthcare is forever changed," Petty said. "I heard some say healthcare went through five years of change in 120 days! One of the most immediate pressing needs was that supply chain had to understand the surge and the shortages, and their options both in the short-term and long-term; they had to develop a platform to bring visibility to the availability further upstream than they had ever done before."
Back to HCB News