by
Lauren Dubinsky
, Senior Reporter | November 30, 2020
From the November 2020 issue of HealthCare Business News magazine
"From the start of the pandemic, we realized that we have both a challenge and an opportunity in regard to COVID being an unprecedented situation," she explained. "We decided that we needed to be an advocate for our clients to help guide them through this, beyond just getting the bills out the door."
The company started by providing volume analysis on a daily basis. They then progressed to advising hospitals on how to recover successfully by offering insight on everything from safety policies to physical changes to the office space.

KA Imaging's Reveal 35C detector, currently available as an upgrade solution in the US and selected geographies, can now be sold in the European Union. The detector recently obtained the CE Mark. Contact us at sales@kaimaging.com to book a free demo.

"There isn't a one size fits all answer to any of this because areas that were hit harder are going to be more hesitant to ramp up quickly," said Coffta. "Our clients outside of major metropolitan areas saw less of a hit and have been pretty fast at ramping back up because they don't have the same case load that you see in New York, Philadelphia and Boston."
Some of her client hospitals are booking mammograms two to three months out to accommodate the influx of patients seeking these exams. One practice is even running their MR unit at 93% utilization to get caught up.
"We have a number of facilities running extended hours or opening their MR on weekends," said Coffta. "It takes some creativity because you still have to account for the extra time it takes to sanitize between patients and allow for social distancing. But you do want to get as many in the door as possible."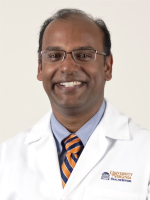 Dr. Arun Krishnaraj, associate professor of radiology and medical imaging at the University of Virginia Health System (UVA Health), found that when his hospital reopened elective imaging exams over the summer, many patients were fearful of coming back into the hospital.
"People weren't coming in even though they needed the test because they weighed the risk of coming in to be greater than the benefit of the exam," he said.
UVA Health relied on its marketing team to distribute materials outlining the steps the hospital is taking to enforce wearing masks, screening upon entry, social distancing and cleaning. The health system also ran commercials and posted on different social media and mass media platforms to relay the message that they are open and to stress the importance of not delaying care.