by
Mai Hiraoka
, Media Relations Manager | November 29, 2020
From the November 2020 issue of HealthCare Business News magazine
The following are just some of the products and services that will be on display at RSNA.
GreenON DR Panel
Rayence & MyVet Inc.
Rayence & MyVet Imaging manufacture, distribute and support a full line of DR (TFT) detectors, CMOS Dental sensor, and XRay rooms that fit any application in the Medical and Veterinary markets. Rayence engineering innovation permitted the release of a new generation of Low Dose, High Sensitivity DR (TFT) systems using our GreenON Technology which when combined with our New XMaruPro software, simplifies the imaging process, improves throughput, and provides for excellent images at a new standard of a lower dose. These panels will be available for existing room upgrades or with any of our Fully integrated X-Ray rooms.

KA Imaging's Reveal 35C detector, currently available as an upgrade solution in the US and selected geographies, can now be sold in the European Union. The detector recently obtained the CE Mark. Contact us at sales@kaimaging.com to book a free demo.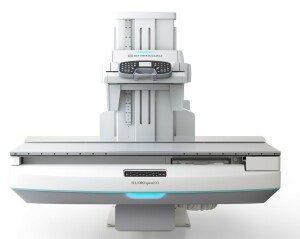 FLUOROspeed X1
Shimadzu Medical Systems
Shimadzu's newest radiographic/fluoroscopy system is a conventional RF table system offering high image quality and multitude of features to improve workflow. The patient-side table has a 665 lb. static patient weight and 500 lb. all motion weight and can perform bariatric and daily routine RF exams. The X1 comes equipped with a 17"x17" dynamic digital x-ray detector in the table bucky. With its 31.5-inch aperture opening between tabletop and deck, the X1 is the ideal RF system for imaging patients in wheelchairs yet can fit in smaller rooms.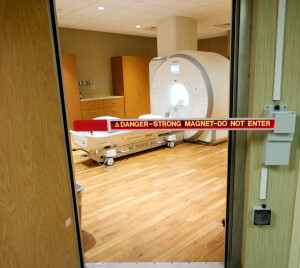 TechGate Auto
Aegys
TechGate Auto from Aegys is an advanced warning system for controlling access to the MRI room. Warning messaging is effectively communicated through the utilization of bright, dynamic, color changing LED barrier arms which extend across the opening to the MRI room. These barrier arms are rotated into position automatically by activation from MRI conditional remote transmitters or by the transit of anyone into or out of the room. Unlike plastic chains or retractable belts that require manual latching each and every time, the TechGate Auto self deploys ensuring effective hazard warning and access control at all times. "Caution Barriers" are now recommended by the American College of Radiology to protect theMRI room entrance when the door to the MRI room is open.