Philips to acquire Capsule Technologies for $635 million
by
John R. Fischer
, Senior Reporter | January 19, 2021
Business Affairs
Health IT
Patient Monitors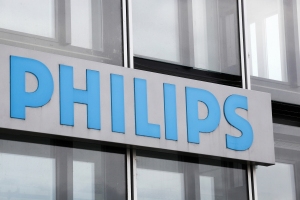 Royal Philips is offering a cash consideration of $635 million to acquire Capsule Technologies from investment firm Francisco Partners.

The acquisition would expand the long-term partnership between Philips and Capsule, with the latter becoming part of Philips' Connected Care segment.

"Through the acquisition of Capsule Technologies, we will add additional, essential, real-time patient data to further enhance patient monitoring and management, improve collaboration and streamline workflows," Steve Klink, head of the global press office and industry analyst relations for Philips, told HCB News.

Among Capsule's offerings is its Medical Device Information Platform, which comprises device integration, vital signs monitoring and clinical surveillance services. It is designed to connect almost all existing medical devices and EMRs in hospitals through a vendor-neutral system and captures streaming clinical data for actionable insight into patient management.

Connected through Philips' vendor-neutral cloud-based HealthSuite digital platform, the solution is expected to scale its patient care management solutions for all care settings in the hospital and boost remote patient care. It also would expand Philips' current portfolio, which already includes real-time patient monitoring, therapeutic devices, telehealth, informatics and interoperability solutions.

"We look forward to integrating our strengths, adding a vendor-neutral medical device integration platform that further unlocks the power of medical device data to enhance patient monitoring and management, improve collaboration and streamline workflows in the ICU, as well as other care settings in the hospital and beyond its walls," said Roy Jakobs, chief business leader, Connected Care at Royal Philips, in a statement.

The deal would bring Capsule's leadership team and approximately 300 of its employees under Philips' wing. "We are excited to join Philips and continue our mission of empowering clinicians with simplified workflows and timely, actionable insights," said Hemant Goel, CEO of Capsule, in a statement.

Barclays served as financial advisor, and Kirkland & Ellis LLP as legal advisor to Capsule Technologies. The transaction is subject to certain closing conditions, including regulatory clearances in relevant jurisdictions outside of the U.S.

The deal is expected to be completed in the first quarter of 2021.
You Must Be Logged In To Post A Comment
Registration is Free and Easy.
Enjoy the benefits of The World's Leading New & Used Medical Equipment Marketplace.
Register Now!