by
Lauren Dubinsky
, Senior Reporter | April 05, 2021
From the April 2021 issue of HealthCare Business News magazine
A growing body of research is revealing that the connection between COVID-19 and heart problems is significant.
"As the pandemic progressed, so has understanding of the impact the virus can have on a patient's heart," Dagfinn Saetre, general manager of cardiovascular ultrasound at GE Healthcare told HCB News. "Doctors and researchers have observed a particular connection between COVID-19 and strain on the heart's right ventricle."
A study conducted last year by Mount Sinai Heart found that hospitalized COVID-19 patients with right ventricular dilation might be at a higher risk of poor outcomes and even death. Another recent study published in JAMA Cardiology found that heart problems were the cause of death among 50% of the 416 COVID-19 patients in Wuhan, China.

For those who need to move fast and expand clinical capabilities -- and would love new equipment -- the uCT 550 Advance offers a new fully configured 80-slice CT in up to 2 weeks with routine maintenance and parts and Software Upgrades for Life™ included.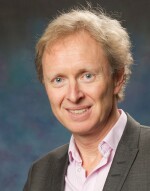 In response, the American Society of Echocardiography (ASE) and the European Association of Cardiovascular Imaging (EACVI) recommended that clinicians perform limited echo exams on COVID-19 patients at the point-of-care to monitor their left and right ventricles for cardiac dysfunction.
Saetre reported that clinicians have been relying on GE's Vivid ultrasound systems to assess the left and right ventricle throughout the pandemic. In October, the company received FDA approval for its Vivid Ultra Edition system, which features AI-driven algorithms for 2D and doppler echo imaging.
DiA Imaging Analysis has also seen an increase in the use of its products, especially its cardiac artificial intelligence (AI) tools. This uptick is the result of point-of-care settings triaging and monitoring COVID-19 patients' hearts.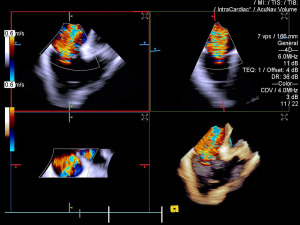 The downside of point-of-care ultrasound
Point-of-care ultrasound (POCUS) is number two on ECRI Institute's 2020 list of Top 10 Health Technology Hazards. That's because these systems are not being used appropriately leading to misdiagnoses, and there is an overreliance on this modality when a more comprehensive exam by an imaging specialist is needed.