by
Lisa Chamoff
, Contributing Reporter | June 28, 2021
From the June 2021 issue of HealthCare Business News magazine
Hermes Medical
In late 2019, Hermes Medical received FDA clearance for its Voxel Dosimetry software. Previously, dosimetry was more of an estimation, and the software can predict and quantify how much radiation a tumor and surrounding cells will receive.
"As therapies are shown to be safe, we'll see a modulation in doses and we can define the appropriate treatment for each individual," said Frank Hebert, vice president of business development at Hermes Medical.

Quest Imaging Solutions provides all major brands of surgical c-arms (new and refurbished) and carries a large inventory for purchase or rent. With over 20 years in the medical equipment business we can help you fulfill your equipment needs

The software can work with any PET and SPECT scanner and can support a full list of isotopes.
In 2020, the company released its AFFINITY platform, a new image viewing and analysis platform that can accommodate larger fields of view, including full-body PET scans, which can have in excess of 3-gigabytes of data.
"Most workstations aren't able to open those images," Hebert said.
Philips
Philips, which was the first to introduce Time-of-Flight scanning and digital PET/CT, is increasingly focusing on integrated solutions in oncology.
Shekar Ramakrishna, general manager for advanced molecular imaging at Philips, said that the company is aligning to deliver integrated, end-to-end solutions to oncology patients and their care providers.
"By incorporating molecular imaging data and informatics into these solutions, we can enhance clinical capabilities, empower precision diagnosis and contribute to optimal care pathways for individuals living with cancer across the globe," Ramakrishna said.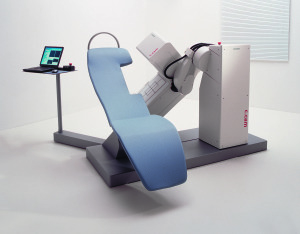 In March of this year, the FDA cleared Siemens Healthineers' Biograph Vision Quadra PET/CT scanner, which has an extended axial field of view (FoV) that allows for simultaneous whole-body imaging from top of head to thigh.
The scanner, which fits in a standard-sized room, features a 106-centimeter axial FoV that allows clinicians to image all the vital organs simultaneously with higher sensitivity than a routine clinical PET/CT scanner.
"We're in a completely new realm of PET scanner," said Andy Ono, PET/CT product manager at Siemens Healthineers North America. "This can basically acquire a whole body PET scan in one bed position."
Many customers will also be using the scanner for pharmaceutical research, Ono said, while faster whole-body scanning for pediatric patients can help lower sedation time.